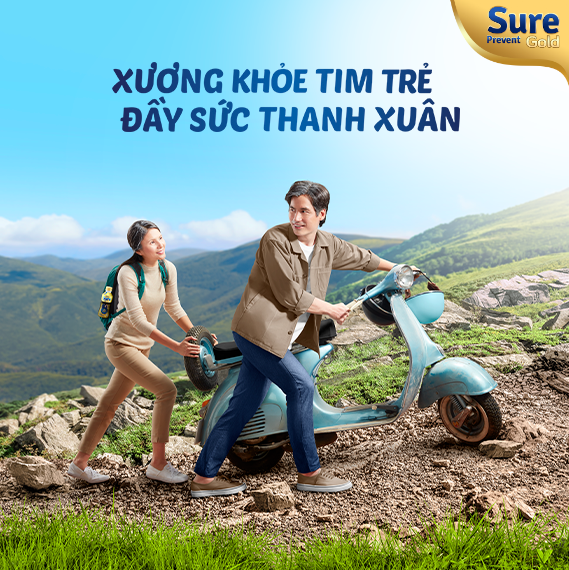 VINAMILK SURE PREVENT GOLD TVC 2020
NEWS
May 01. 2020
VINAMILK SURE PREVENT GOLD TVC 2020
---
Since youthful souls need youthful bodies to realize their heart's desires, Vinamilk Sure Prevent Gold is here to revive the seniors' health, helping them enjoy life to their heart's content. We conveyed this message through demonstrations that are seamlessly woven into an emotional, aspiring story, told through vivid visuals and a familiar melody to inspire the elderly to live young.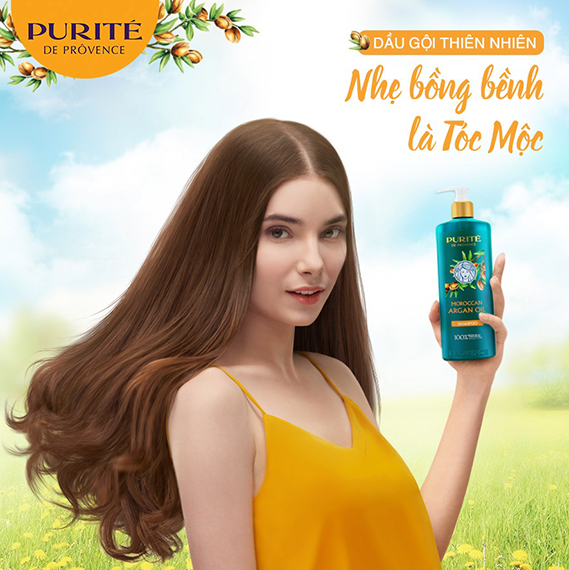 NEWS
June 09. 2019
PURITÉ - TÓC MỘC
---
Plain faces (mặt mộc) are common. But have you seen "Tóc Mộc" - plain hair? We came up with the new concept to define the gentle-cleansing benefit of the product, then introduced it through a visualization of the feelings it brought - airy as a breeze, and weightless as a cloud.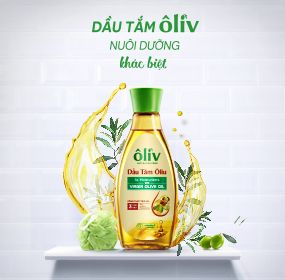 ÔLIV – NUÔI DƯỠNG KHÁC BIỆT
NEWS
September 09. 2019
ÔLIV – NUÔI DƯỠNG KHÁC BIỆT
---
The brand's guiding principle - simplicity, in ingredient and function. Product's benefit and RTB - superb moisturizing from olive oil. Target audience's lifestyle - choosing simplicity. Watch to see how we portrayed the connection between all of those elements in 30 seconds, wrapped in an engaging story with a twist.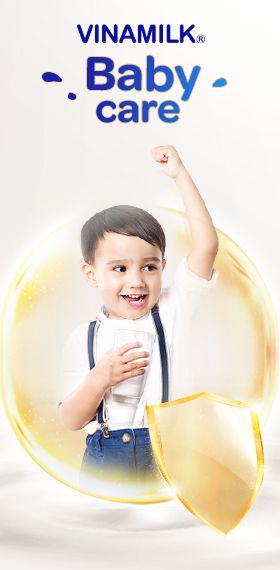 NEWS
May 01. 2020
VINAMILK BABY CARE
---
We turned Vinamilk Baby Care Fanpage into a specialized page with reliable nutrition information and understanding moms' desires, Circus has taken advantage of 3 components: Thumb-stopping Visual, Insightful Content and Strong Information of Products throughout our journey.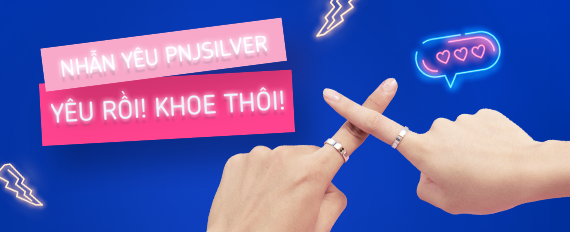 "NHAN YEU" - LOVE RINGS PNJ's 2020 Valentine Collection
NEWS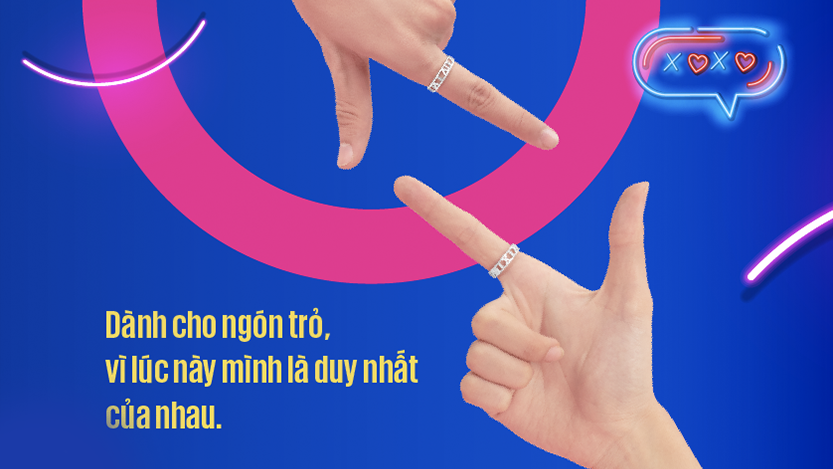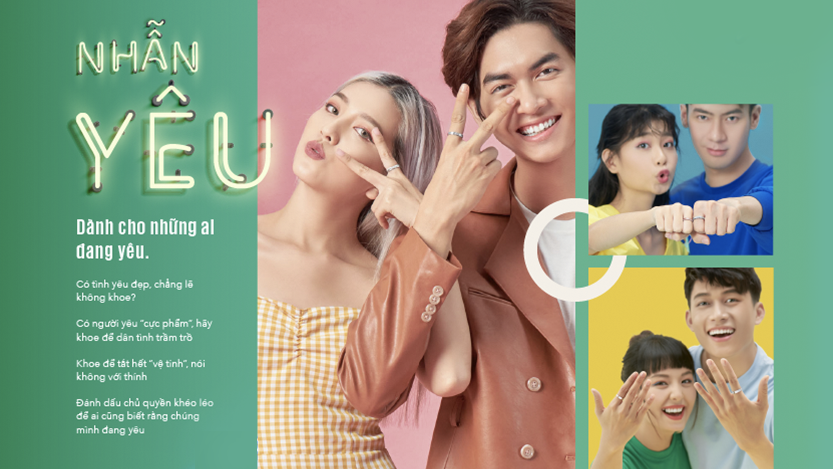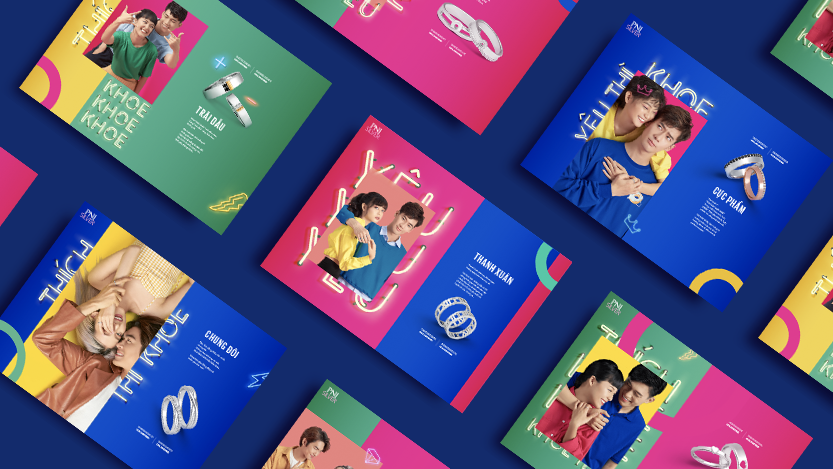 February 14. 2020
"NHAN YEU" - LOVE RINGS PNJ's 2020 Valentine Collection
---
Our idea came from the insight of young couples, who have a strong desire to showing their love and telling the world "we're in love" publicly. So if you're in love, show it!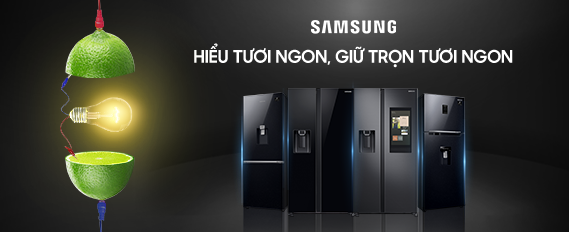 SAMSUNG - HIỂU TƯƠI NGON, GIỮ TRỌN TƯƠI NGON
NEWS
June 09. 2020
SAMSUNG - HIỂU TƯƠI NGON, GIỮ TRỌN TƯƠI NGON
---
To prove Samsung is the No.1 refrigerator brand in Vietnam, we launched a Digital Video positioning Samsung as the Master of Freshness - It is Samsung who knows everything about fresh food and how to keep freshness at its best. To achieve that, we surprise customers with freshness facts not everyone knows about. Then wow them with real tests.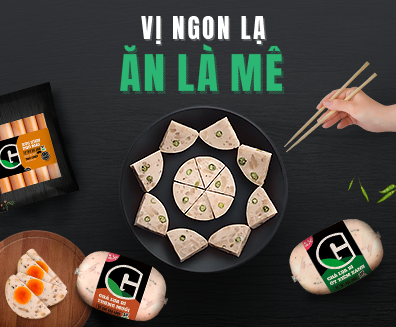 NEWS
September 09. 2020
G – VỊ NGON LẠ, ĂN LÀ MÊ
---
To introduce the new foods that was first released from G-Kitchen, Circus has made a series of videos using unique ingredients to create powerful visuals, with a simple and easy to remember message. From there gives the viewer an impressive "party", aroused curiosity when experiencing "Vi Ngon La, An La Me".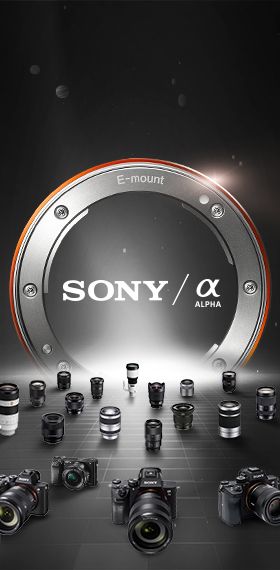 NEWS
September 09. 2020
SONY ALPHA FANPAGE
---
How to sell products and inspire photographers in just 1 post? That is the problem that we have to solve when doing content for Sony Alpha. Inspirational images captured by Sony products, insightful contents that tell needs and youthful mood and tone, that's how Circus has made Sony Alpha a friend of photographers.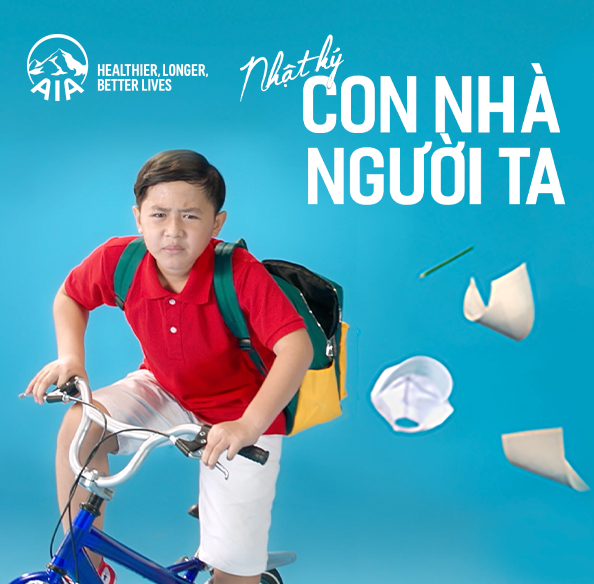 NEWS
September 11. 2020
AIA – "LIVING SELFISHLY"
---
AIA wanted to take a bold move by communicating about "Living Selfishly" - encourage people to live a selfish life. Because by living selfishly, you're able to stay healthy and stay strong to help out your loved ones.
With this bold approach, we decided to be bold in creative work. A funny song portraits a selfish family and how it turns out to be a positive thing. Not to mention a unique technique to execute the video.
Beck's Ice – My Home My Stage
NEWS
September 11. 2020
Beck's Ice – My Home My Stage
---
During the lockdown period, we wanted to show that home isn't a bad place to be. After all, home is where most artists get their start. From Taylor Swift to Eminem, home is the place where their first lyrics are written, first rap battle, first live audience. 
Introducing My Home My Stage, we helped Beck's Ice give voice to our audience that are stuck at home. Fans, strivers and aspiring talents can show off their rap skill and submit it on our Facebook page. There, we invited famous rap artists to judge and reward our home talents.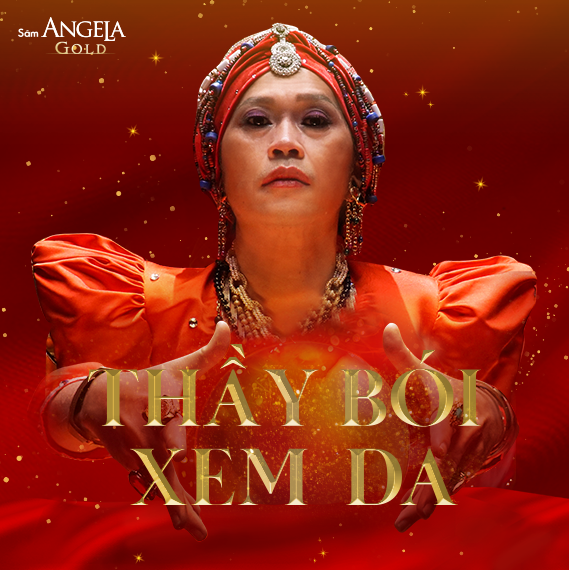 Angela Gold – Thầy Bói Xem Da
NEWS
September 11. 2020
Angela Gold – Thầy Bói Xem Da
---
In this campaign, Angela Gold, a functional food brand that enhances health, beauty and physiology of females, wishes to highlight its benefit of reducing wrinkles, dryness and dark spots to return a bright, glowing skin after just 3 months. Aiming to draw the audience in with a content high in entertainment value, we introduced a character unheard-of: a skin reader, impersonated by the famed comedian Hoai Linh, who tells women's fortune by their skin condition. Angela Gold comes in as the amulet to transform their skin and thus their fortune in just 3 months.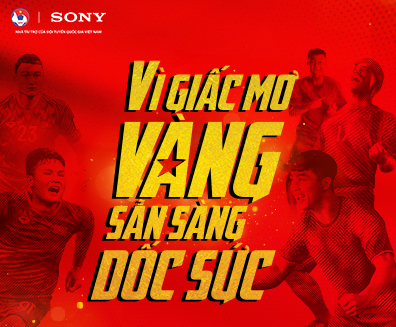 SONY X FOOTBALL – ALL-IN ANTHEM
NEWS
September 11. 2020
SONY X FOOTBALL – ALL-IN ANTHEM
---
On the journey SONY has accompanied the Vietnamese for the past 20 years is also 20 years of Vietnam stirring up at historic matches with the familiar "Viet Nam Vo Dich" cheer. Circus understood this, so our team had made an emotional video of pride to record the moments where SONY was in harmony with everyone on the Football Anthem soundtrack: "Viet Nam Vo Dich".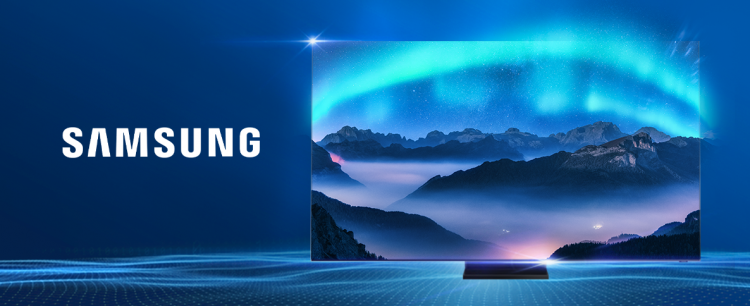 NEWS
September 11. 2020
SAMSUNG AV – FANPAGE
---
Showing that Samsung TV range is consumers' best choice is our task. We dig into consumers' insight to discover what they need in a TV in many contexts. Then creating AO posts with thumb-stopping visual and strong, relatable message that understand all the needs of users, young, urban mood and tone. That's how we make it happen.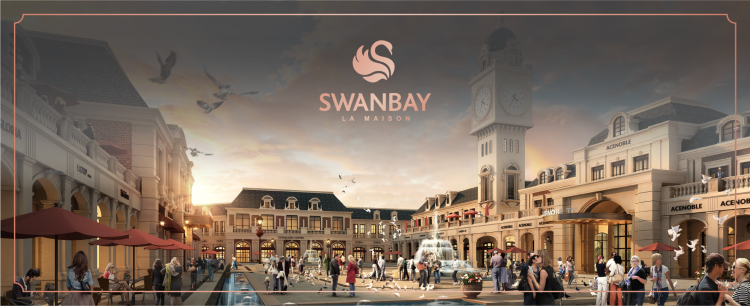 NEWS
September 11. 2020
SWANBAY LA MAISON
---
SwanBay is a new resort township located on Dai Phuoc island, and SwanBay La Maison is a residence of world-class French inspired riverfront villas, with premium atmosphere and green surroundings that's located within the township. Unlike other immovable projects, in order to introduce SwanBay La Maison, we delivered its unique and high-class French inspired living by incorporating its highlighted architecture, lifestyle, and community into our work, together with a unite and sophisticated art direction from colors to typefaces and effects.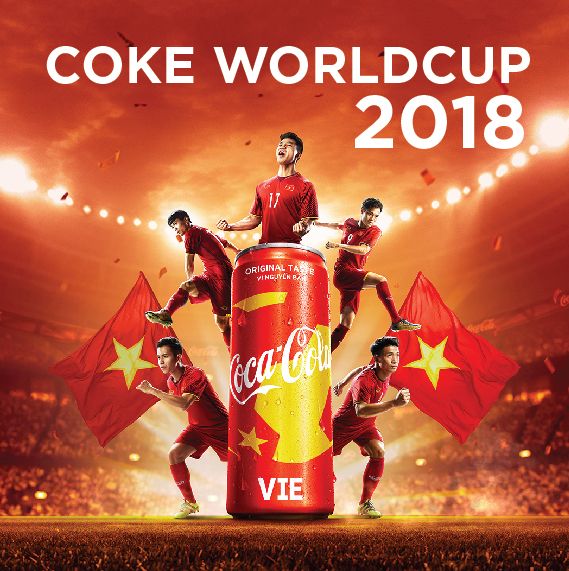 NEWS
September 11. 2020
COKE WORLDCUP 2018
---
2018 is not only a big year of U23 Vietnamese Football Team but also worldwide football event - the World Cup. We brought Coca-Cola into every football moment: Eat football, sleep football and drink Coca-Cola. Proving Coca-Cola is part of Vietnam's football culture.
LET'S LIVE - AIA VIETNAM (2019)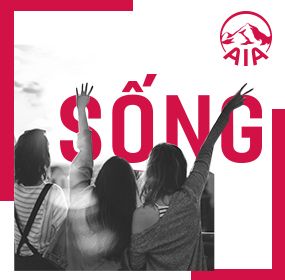 NEWS
September 11. 2020
LET'S LIVE - AIA VIETNAM (2019)
---
Since 2018, AIA has raised their new mission - To help people live a Healthier Longer Better Life. This "Hãy Sống" (Let's Live) campaign aims to bring that message to life. We translated the brand spirit into dynamic yet relatable and intimate videos, first to launch the campaign, then to convince people that optimism is the secret key to living life the way they want. How do we tell inspirational real-life stories that are visually striking, emotionally impactful and still deliver the brand's uplifting spirit? Here are our fresh takes on them.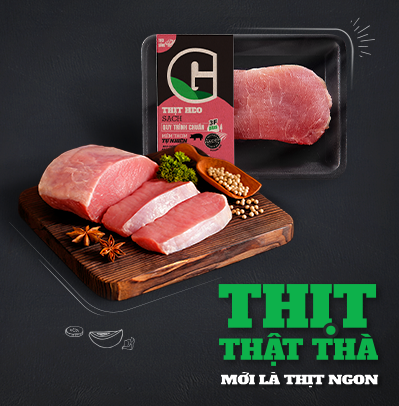 G - BRAND LAUNCH CAMPAIGN 2019
NEWS
September 11. 2020
G - THỊT THẬT THÀ MỚI LÀ THỊT NGON
---
G Meat from G-Brand is the cleanest, most honest meat on the market thanks to its professional closed manufacturing process call 3F (Feed-Farm- Food) Plus. For its launch, we created a carefully hand-crafted music video which was told backward and used miniatures to tell the story of how G Meat is brought to your kitchen table. Besides, a series of short videos were created to solve all concerns of moms about buying meat and affirm them that G meat – the most tasty and safest meat, is the solution for what they are looking for. G Meat - The Honest meat, truly tasty.
NEWS
September 11. 2020
COKE COFFEE
---
We were tasked with launching Coke's new product, Coke Coffee, in a market that is populated with beverages. Instead of trying to create viral content, we strategically decided to build viral demand. We sold hand-carry Coke Coffee with higher price to raise the demand of Vietnamese consumer.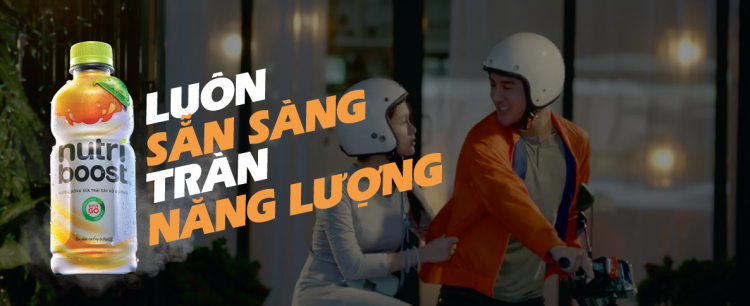 NEWS
September 11. 2020
NUTRIBOOST TVC 2018
---
In order to show that Nutriboost is the drink of choice for day to night stamina, we made a series of short videos about different guys getting stuck in unfortunate events. The series delivered the product's "stamina energy" but still entertaining to watch.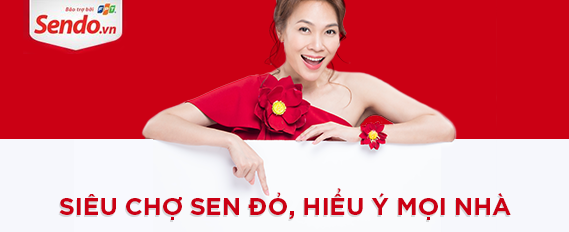 SIÊU CHỢ SEN ĐỎ - HIỂU Ý MỌI NHÀ
NEWS
September 11. 2020
SIÊU CHỢ SEN ĐỎ - HIỂU Ý MỌI NHÀ
---
We continued with "Chi Dai Sendo" this year with a new Chi Dai, My Tam. For 2018, we wanted to showcase that Sendo has everything you're looking for so we use Chi Dai to make your life better with a flick of her fingers in this dynamic TVC.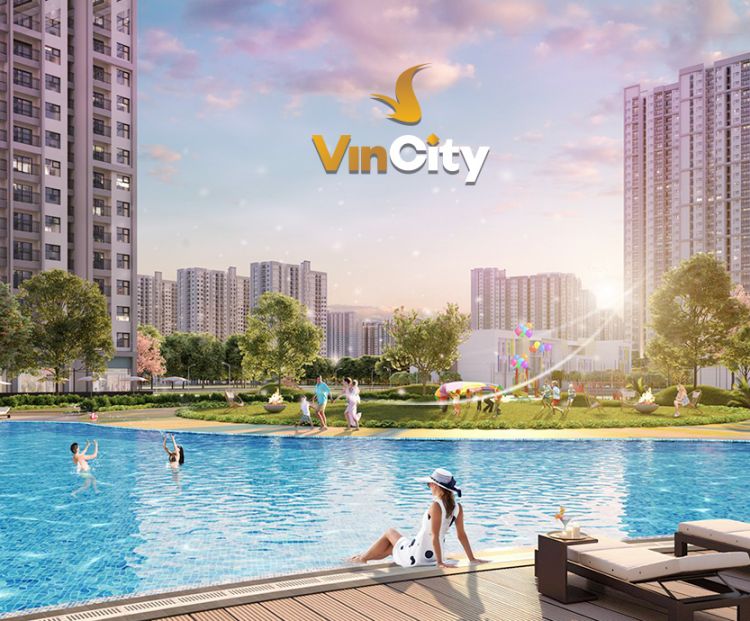 NEWS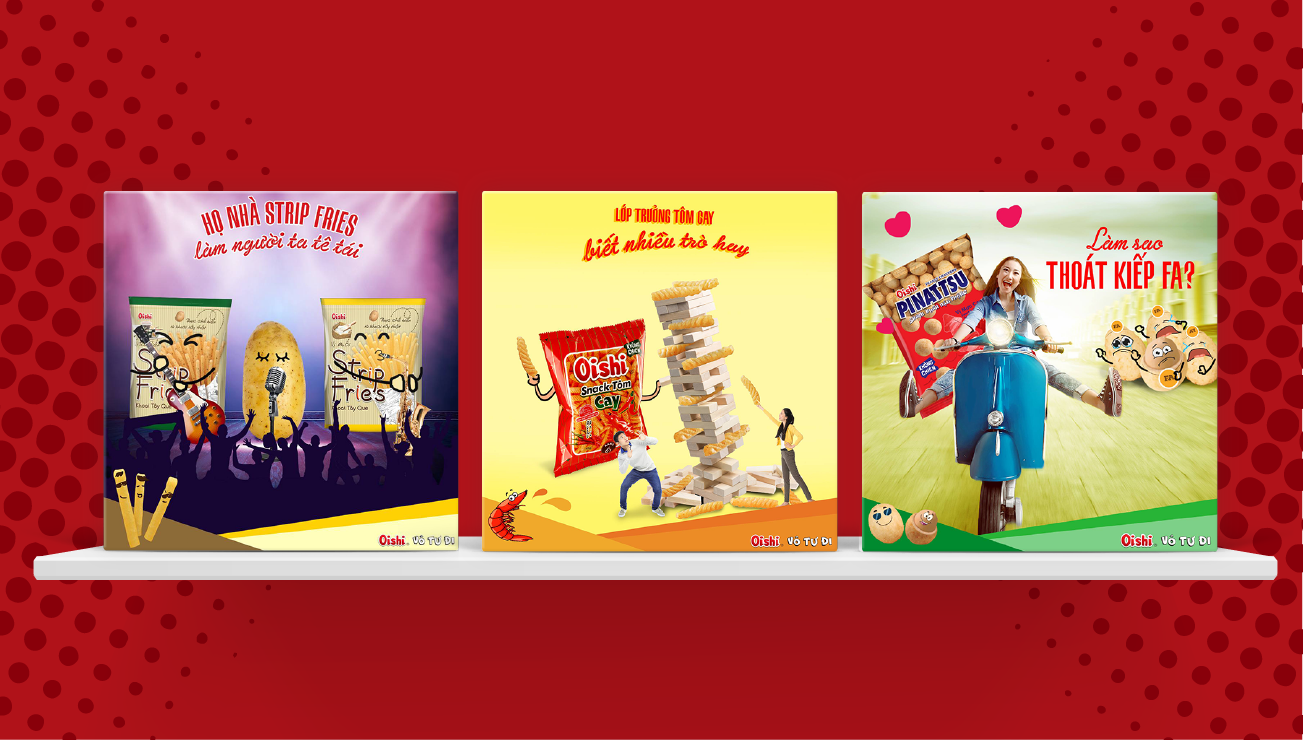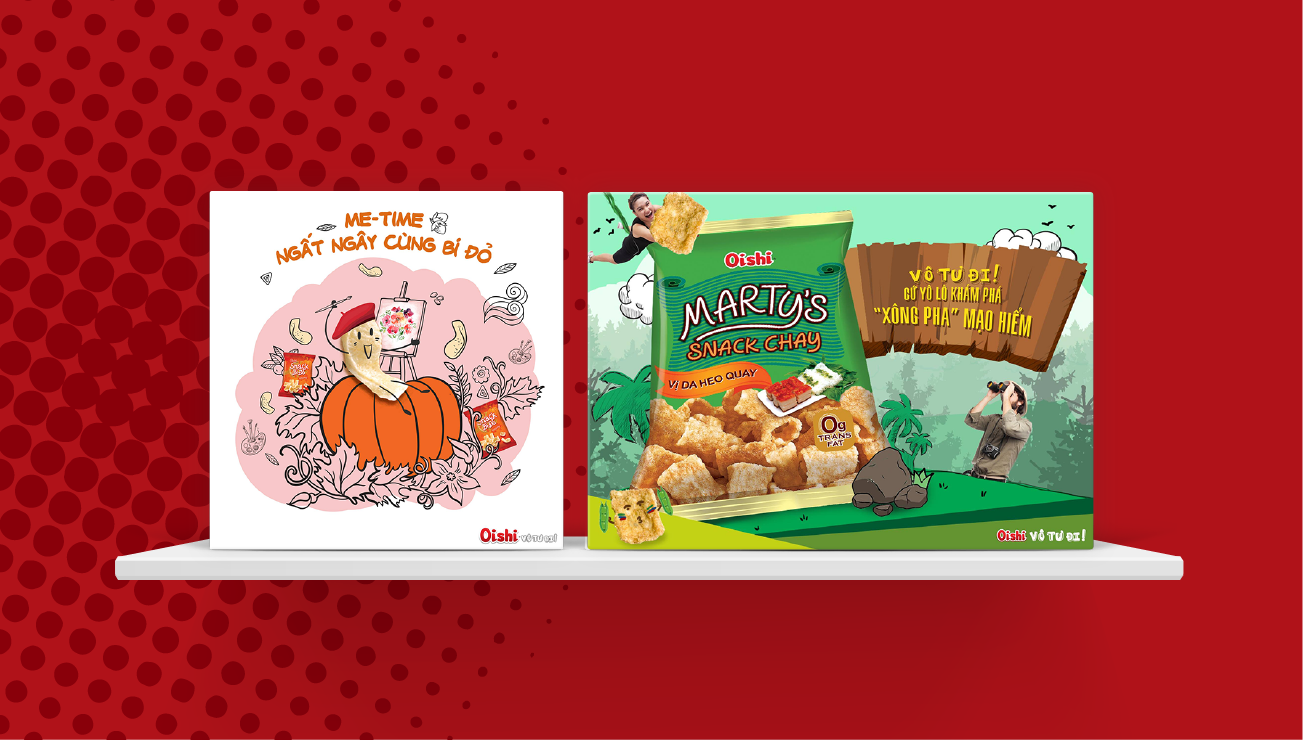 September 11. 2020
VINCITY - DÂN VIỆT NAM MUA NHÀ
---
To show that VinCity is an affordable luxury, we introduced a series of three videos, Dan-Viet-Nam. Each video tackles a life of a young starter, young family, and a multi-generational family. These stories show a fun, light hearted tone so that everyone are able to own their own home.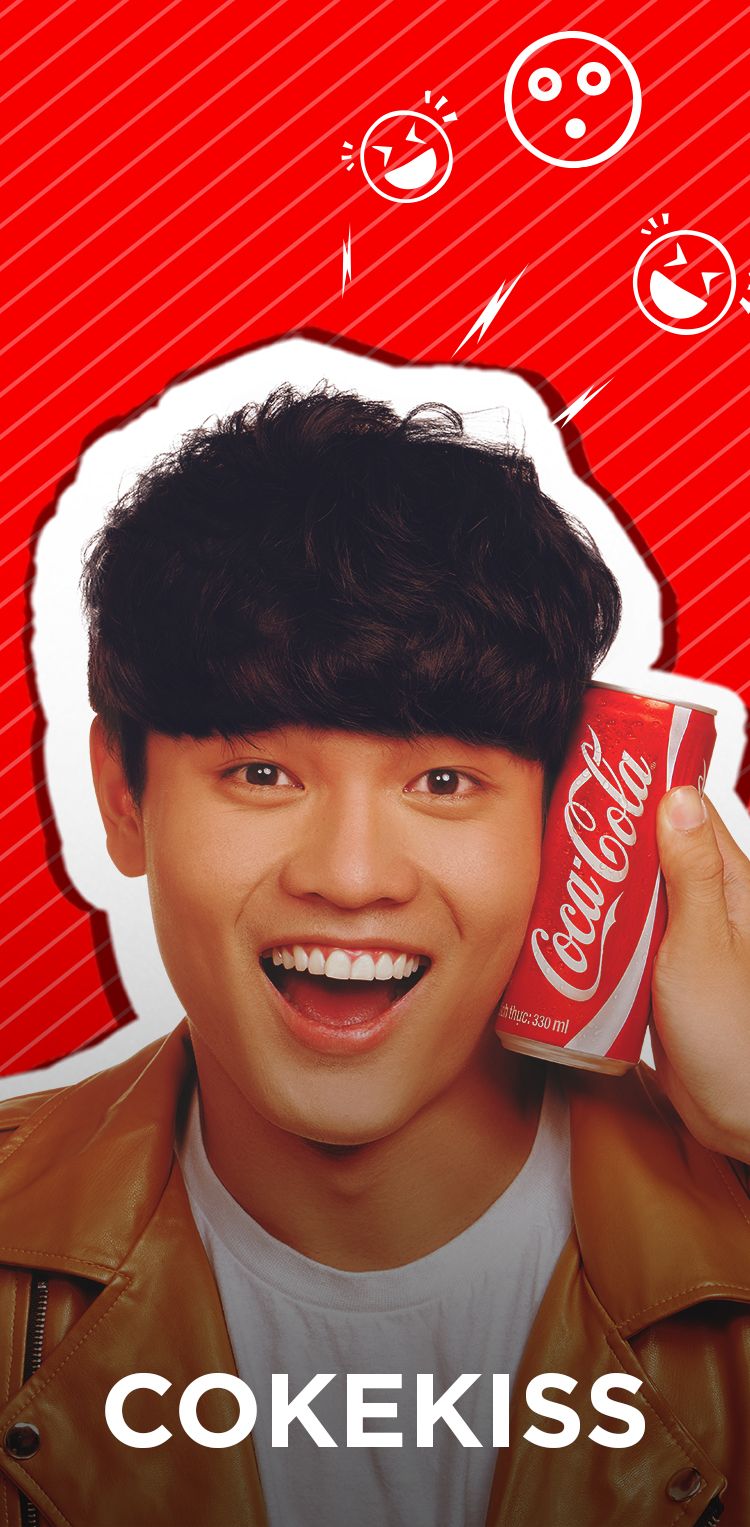 NEWS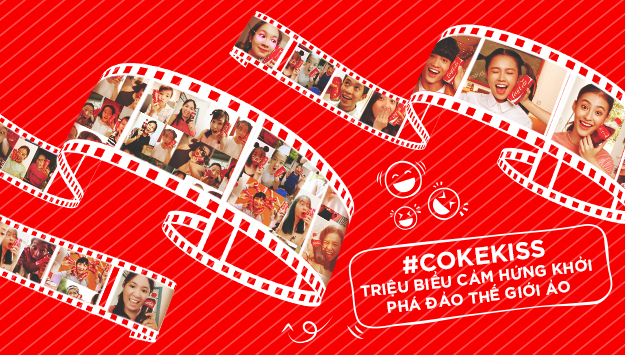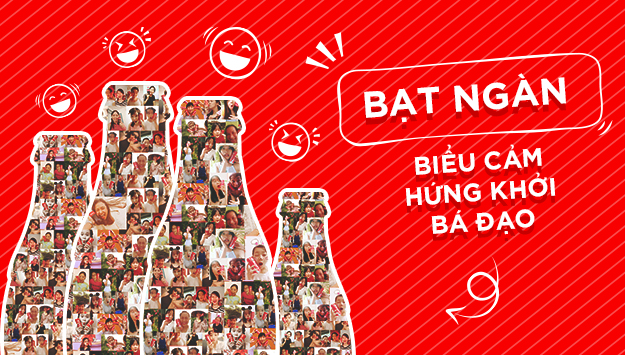 September 11. 2020
#COKEKISS
---
We help created this campaign to turn Coke Kiss into a kind of kiss that wakes you up and excites you. We started with the Coke Kiss Hunting Contest, which attracted a huge amount of users on Internet, then we amplified the campaign with KOLs and hot fan pages to create buzzes on social.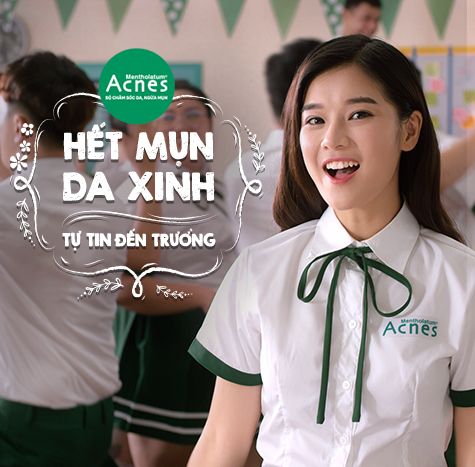 NEWS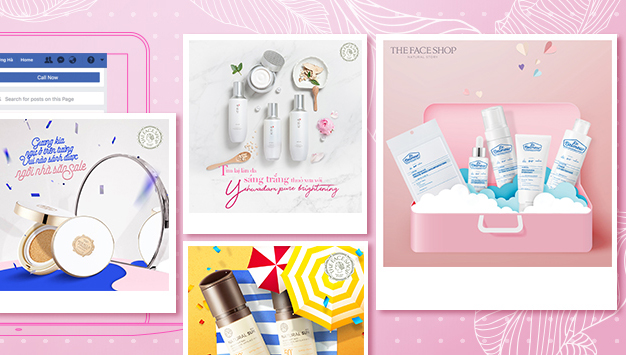 September 11. 2020
ACNES BACK TO SCHOOL
---
It's Back-to-school season and Acnes wanted to promote its new products, Acnes Anti-Blackhead Cleanse & Mask and Acnes Clear Patch. What better way to promote new products than to create another new product? We created "The Strawberry Nose Face Mask" to show teens that there are other options to "cover" up your pimples. We use Hoang Yen Chibi, the ambassador of Acnes, as a trendsetter for this "fake product" and reveal the real ones at the end as the only product that can help teens get rid of acne problems.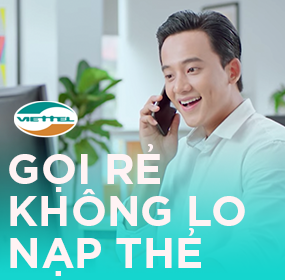 NEWS
September 11. 2020
VIETTEL TVC
---
To announce Viettel's new package with the lowest price on the market, we created a TVC to show that a good deal can spread around fast!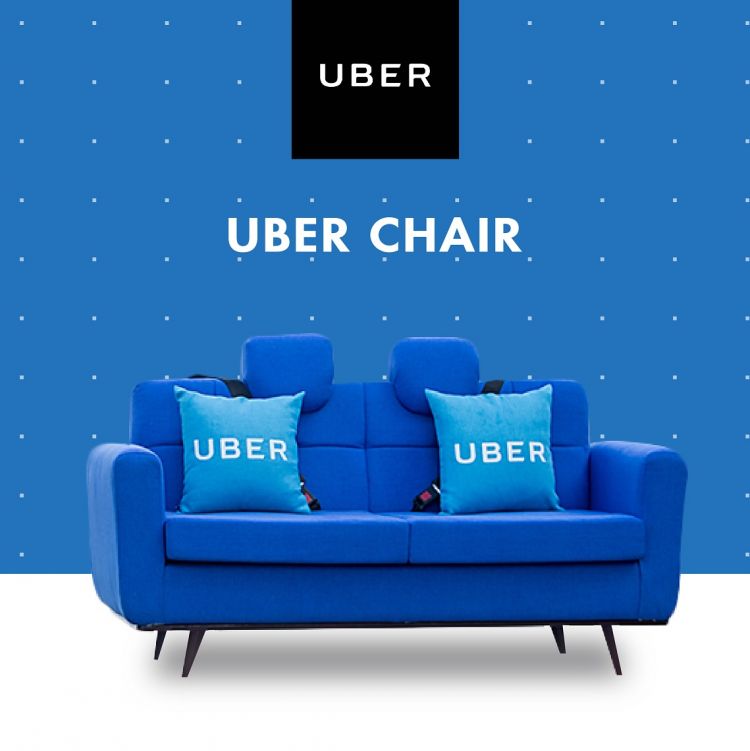 NEWS
September 11. 2020
UBER TO THE MOMENT
---
The Chair that brought millions #tothemoment
Supporting the campaign Uber to the moments, we set up an ordinary chair in one of the busiest part of Vietnam's biggest city – Saigon. Whenever someone sits down on it; surprising moments are brought to them: dating with a famous singer, a music show with friends and even a party with the hottest girl in town.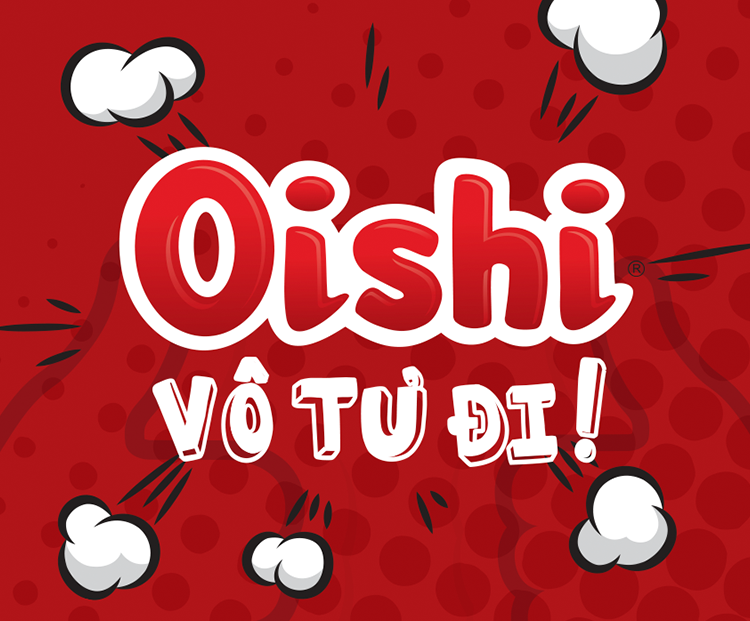 NEWS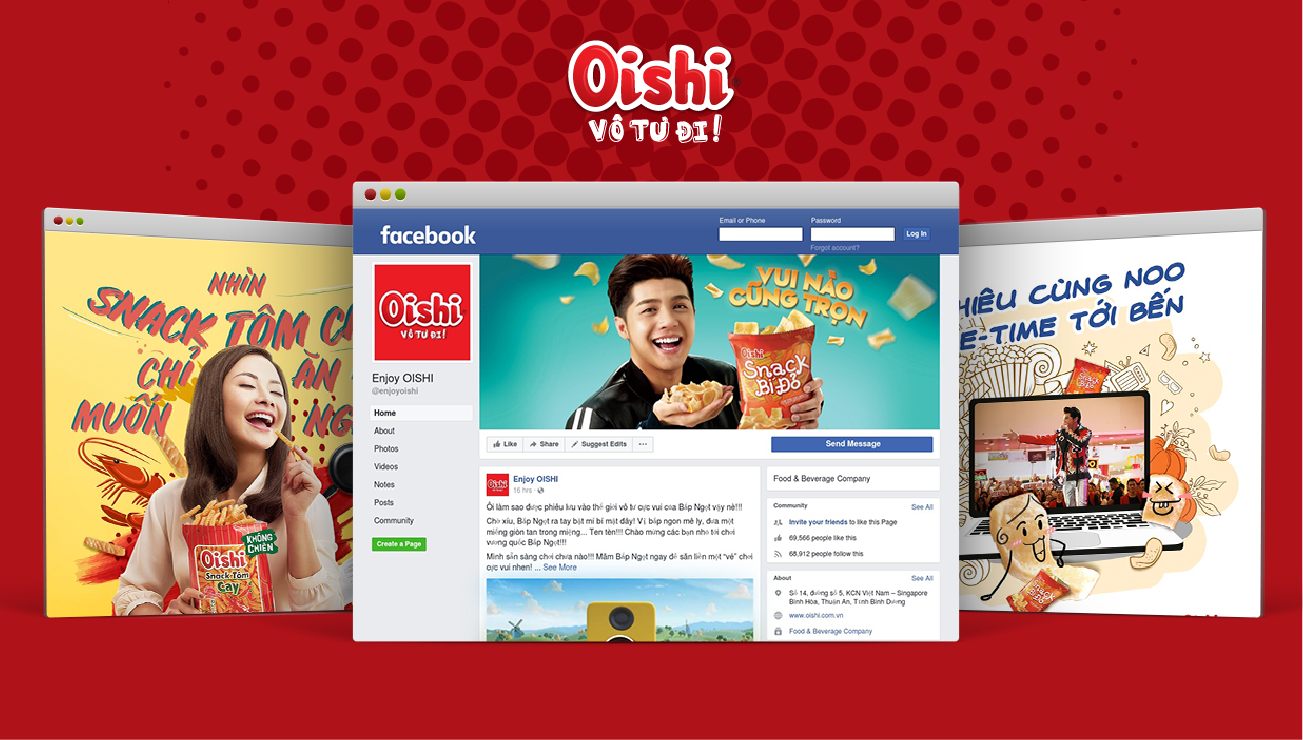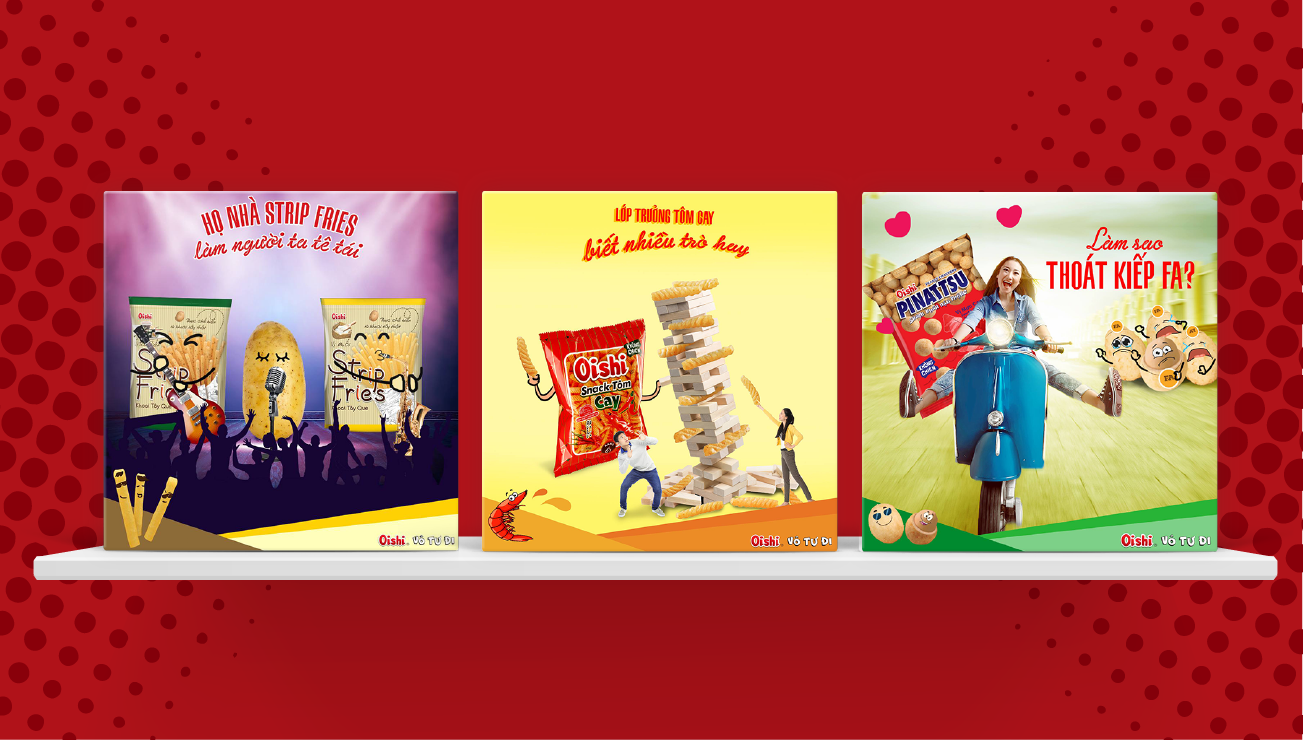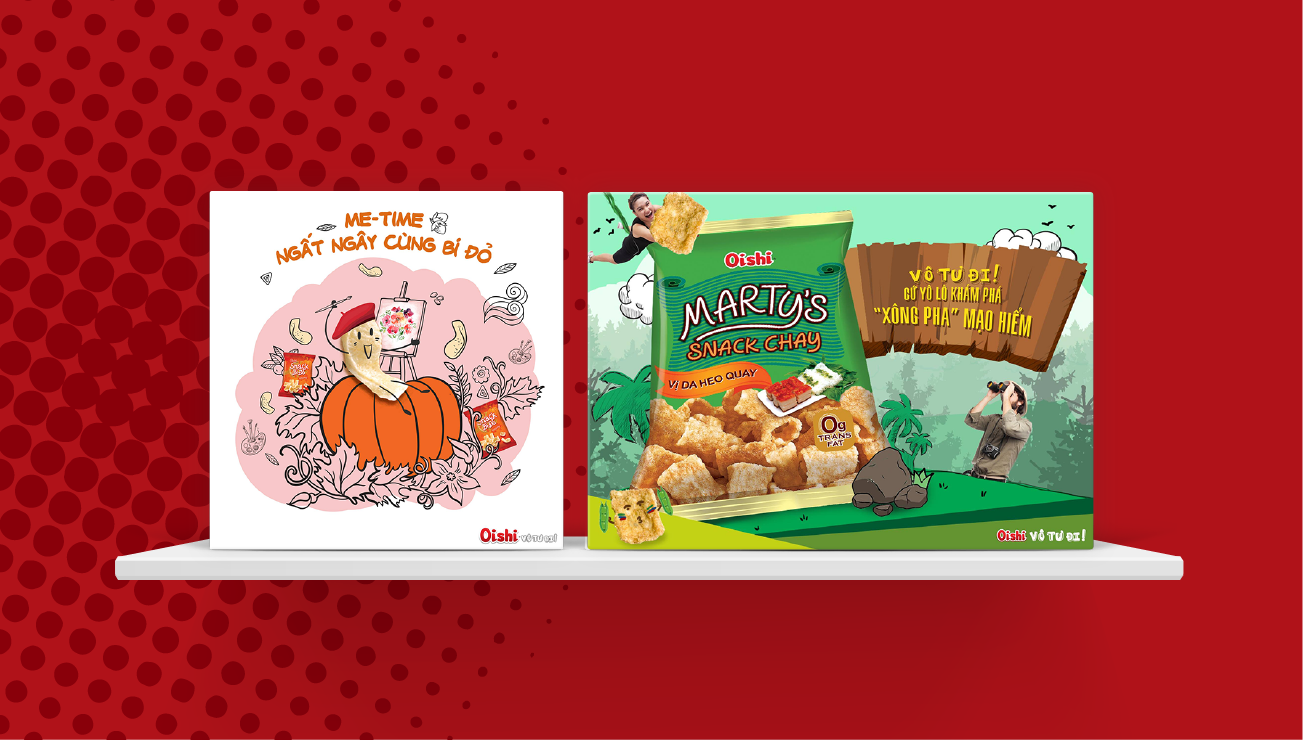 September 11. 2020
OISHI - VÔ TƯ ĐI!
---
Enjoy Oishi Fanpage
We created an enjoyable land for the fanpage of Oishi so everyone can find their piece of happiness there.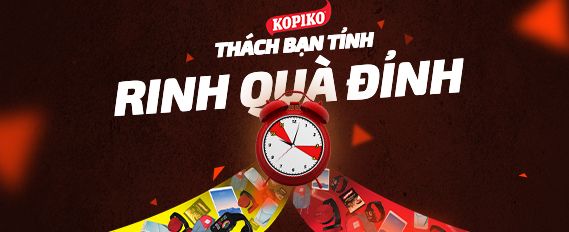 NEWS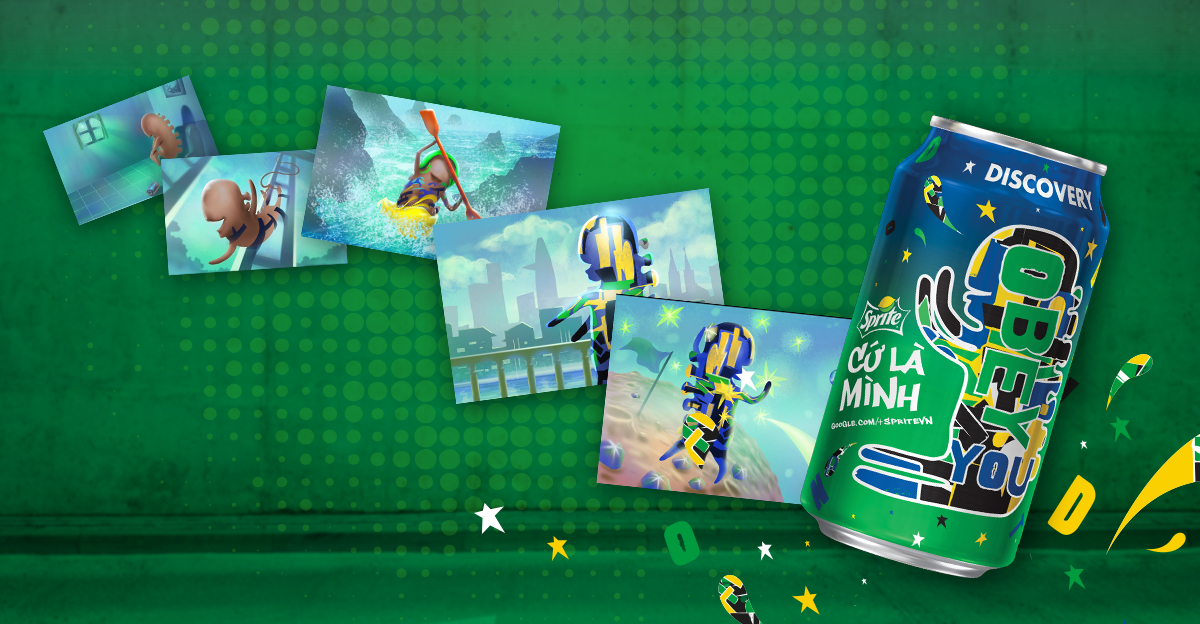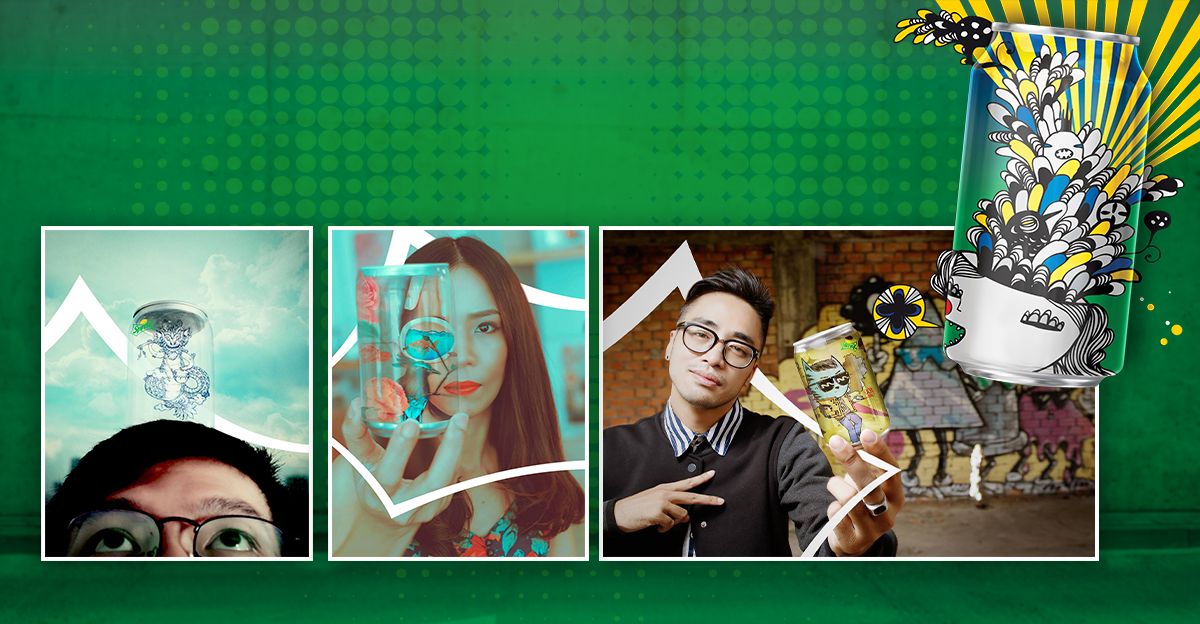 September 11. 2020
KOPIKO PROMOTION
---
During the most sleepy moments during the day, 10am and 3pm, Kopiko website was accessible for users to catch the prizes. But they have to have unique codes that are only available from Kopiko packages. If you want to get the prize, you have to be wide-awake!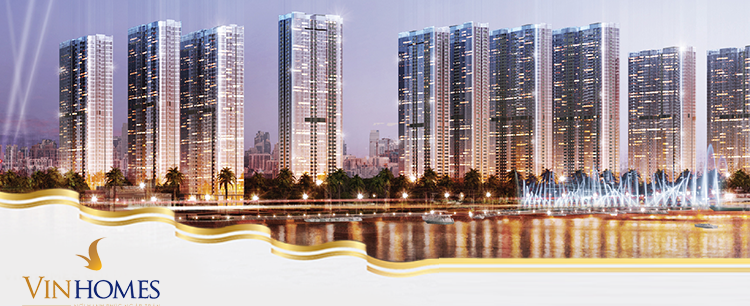 NEWS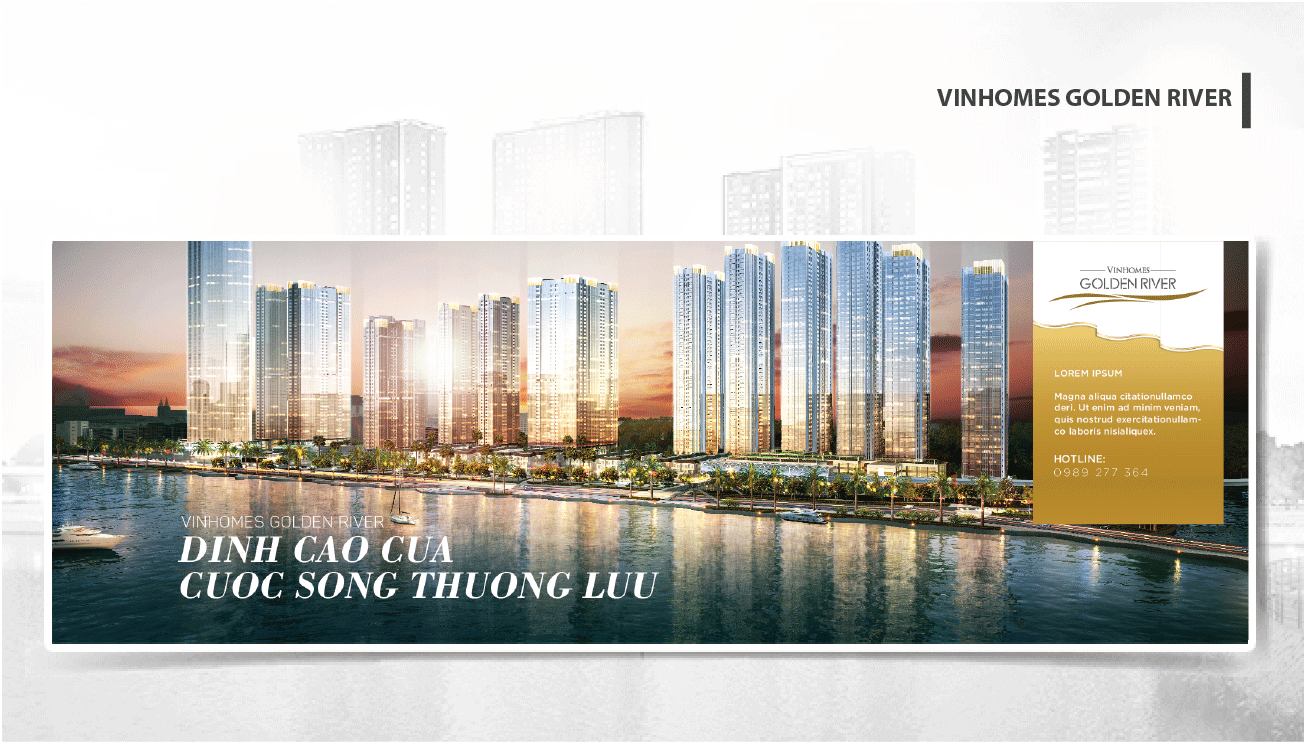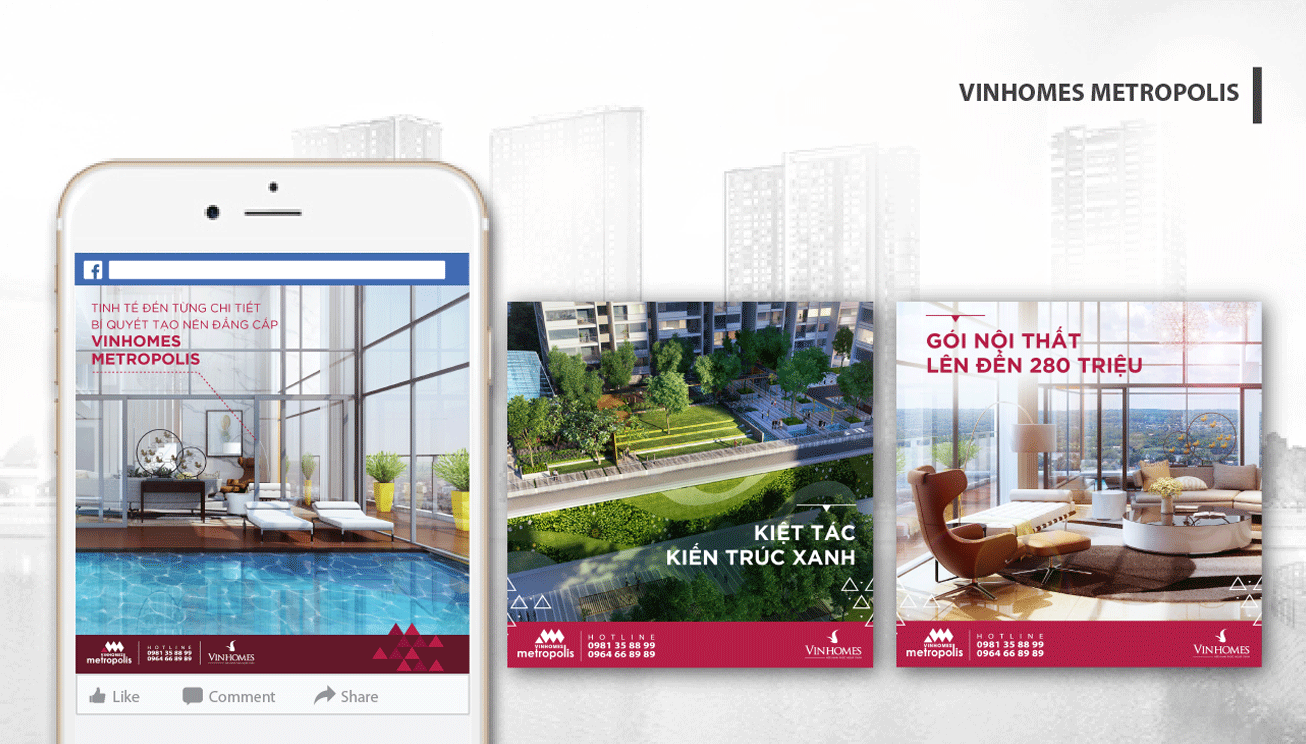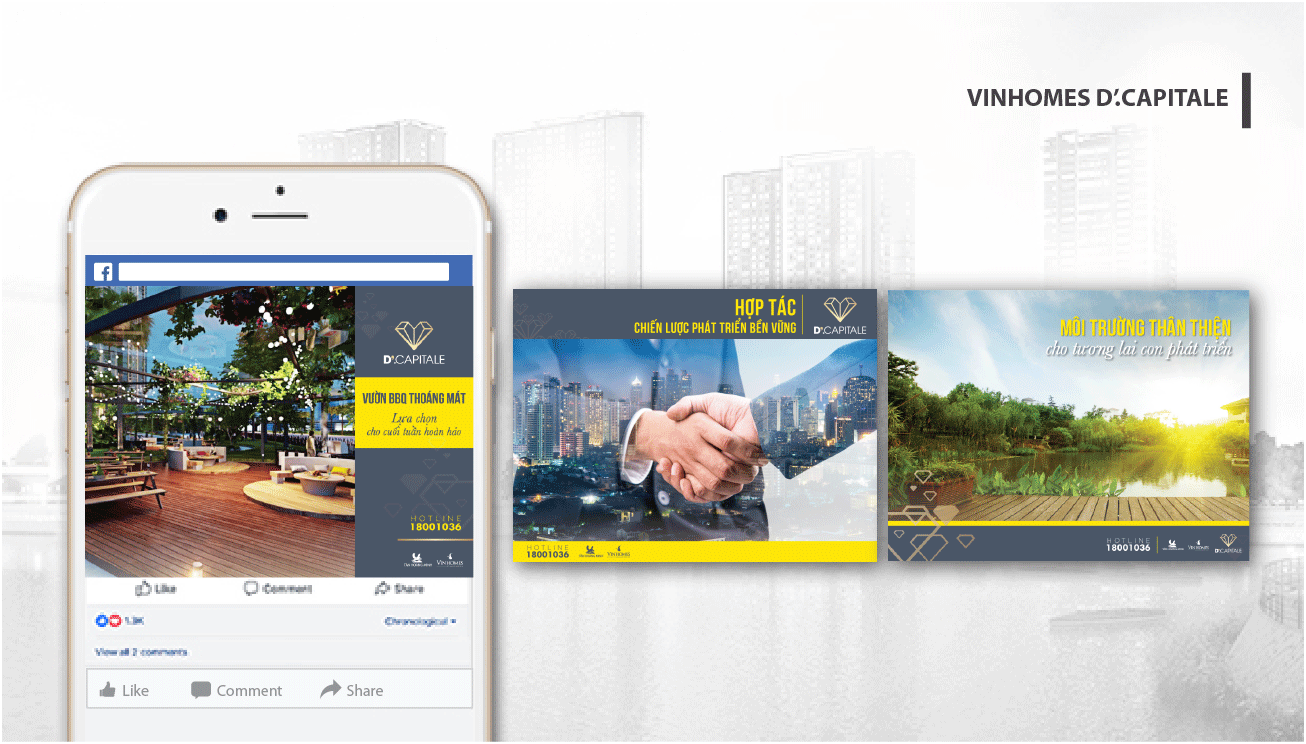 September 11. 2020
VINHOMES
---
Not just living spaces. We sharpened Vinhomes property projects as a brand new living philosophy. From communication ideas to brochure designs, unique identities were thoughtfully crafted with the aim to set Vinhomes apart from other competitors in the busy & harsh property market. 
NEWS
September 11. 2020
MAGGI BẾP NHÀ NÊN THƠ
---
A series of family cooking videos but we make it in style with Poem and Music.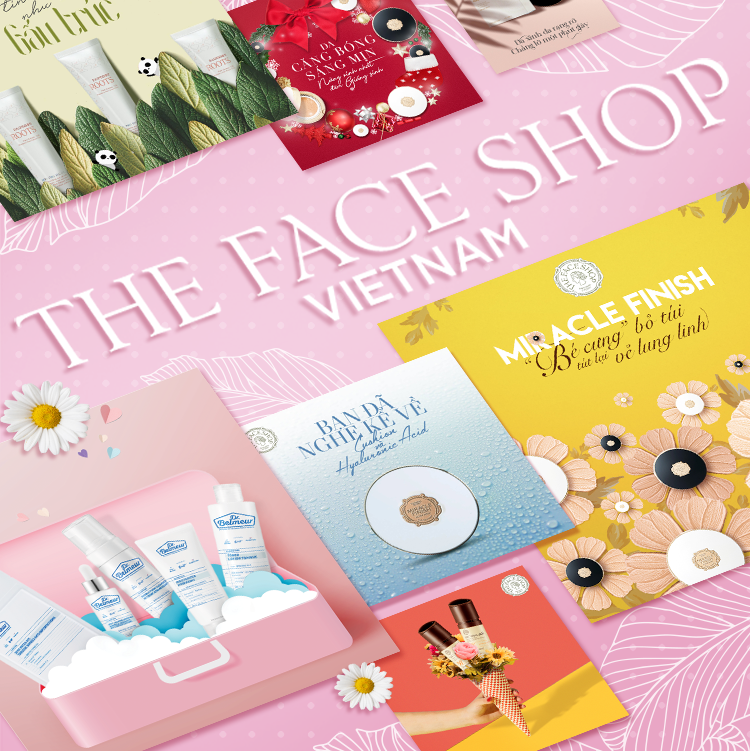 NEWS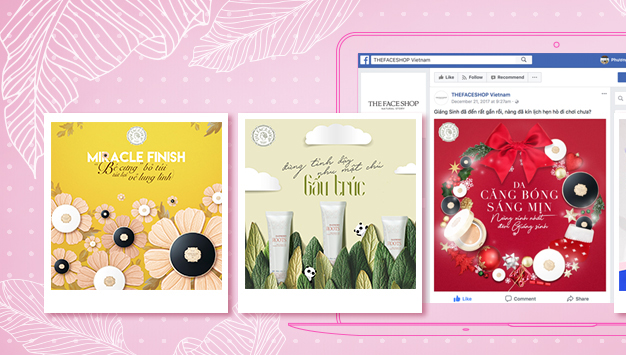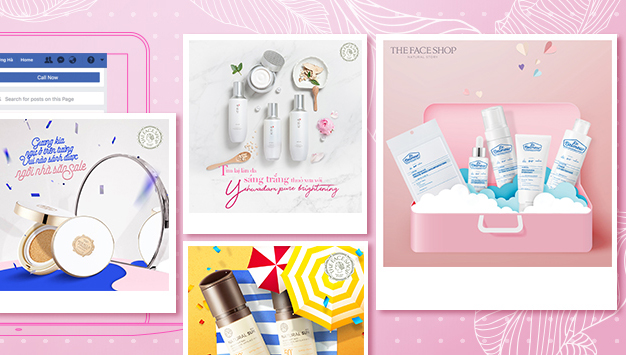 September 11. 2020
THE FACE SHOP
---
We brought a breath of fresh air to the TheFaceShop fan page through insightful and strategic content. In addition, a new visual identity for its content across the board. As a result, the KIP has exceeded in every aspect.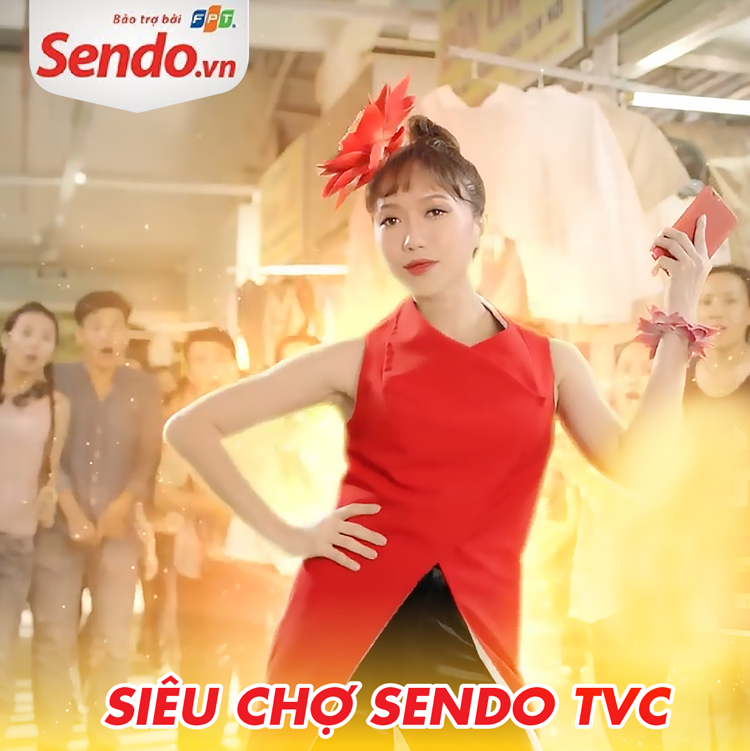 NEWS
September 11. 2020
SIÊU CHỢ SEN ĐỎ TVC
---
We helped sendo.com, a popular e-commerce site in Vietnam, repositioned itself through a newly created character. She introduces Sendo qualities and benefits through a series of quirky, light-hearted series of videos and tv ads.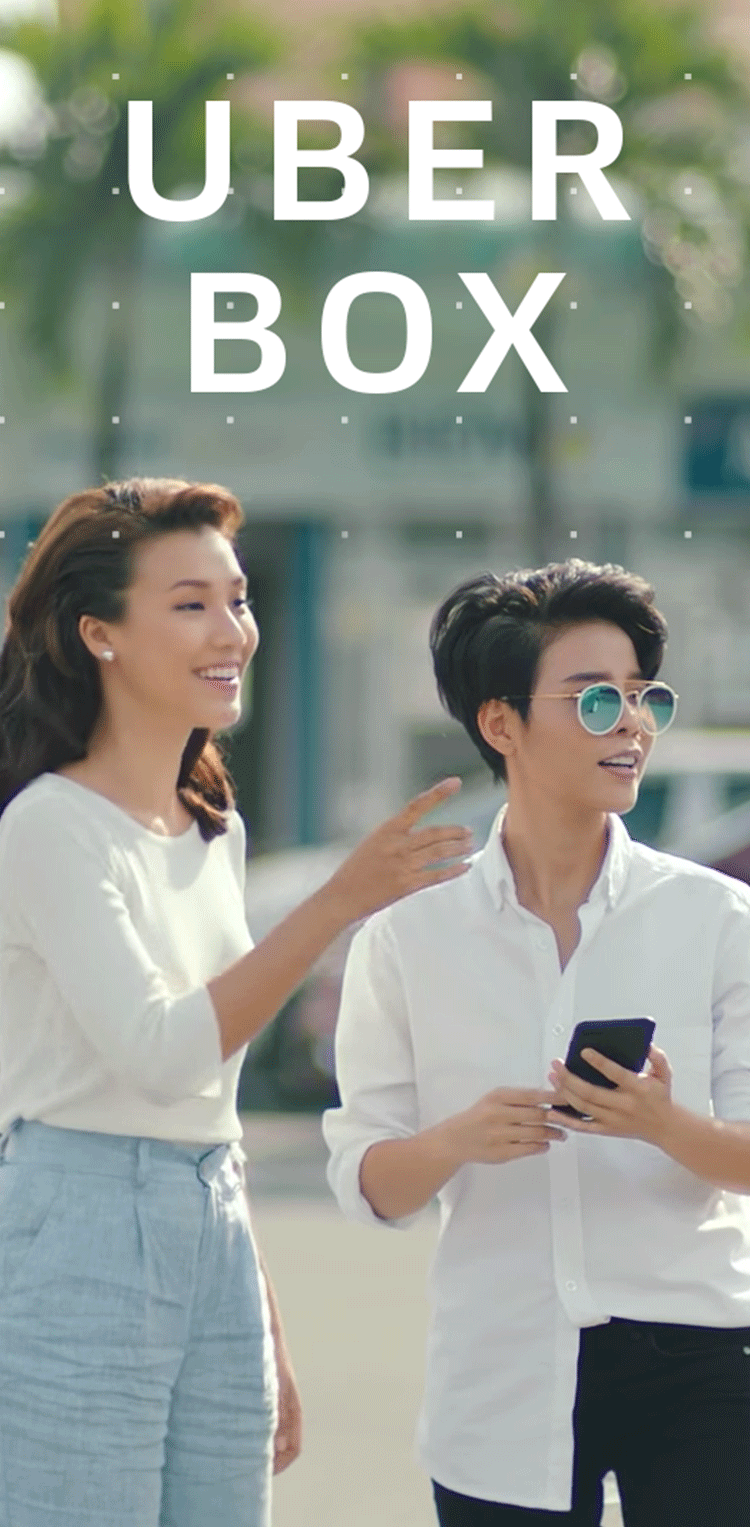 NEWS
September 11. 2020
UBER BOX
---
UBER cooperate with Vu Cat Tuong and MC Hoang Oanh to unlock the cities in Vietnam and each of its potential by showing how saving a parking space or reducing one car could help traffic related problems.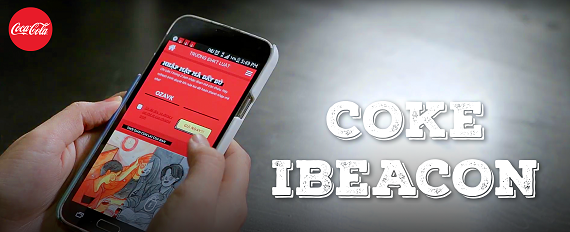 NEWS
September 11. 2020
COKE IBEACON
---
We turned dull moments during break time into a fun and get together time. We connected students through a series of challenges that were designed to get them to talk and meet each other. Each student received an incomplete photo with half of a missing image, they have to find their match to get the rewards from Coca-Cola, together.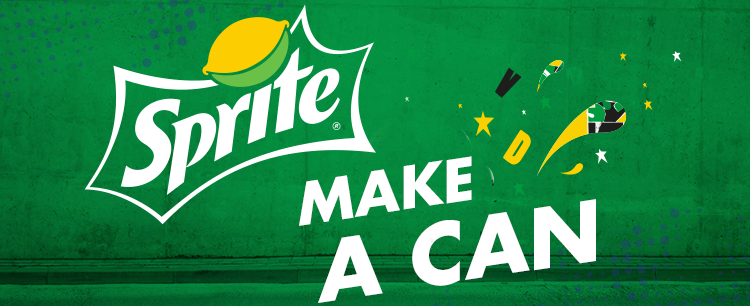 NEWS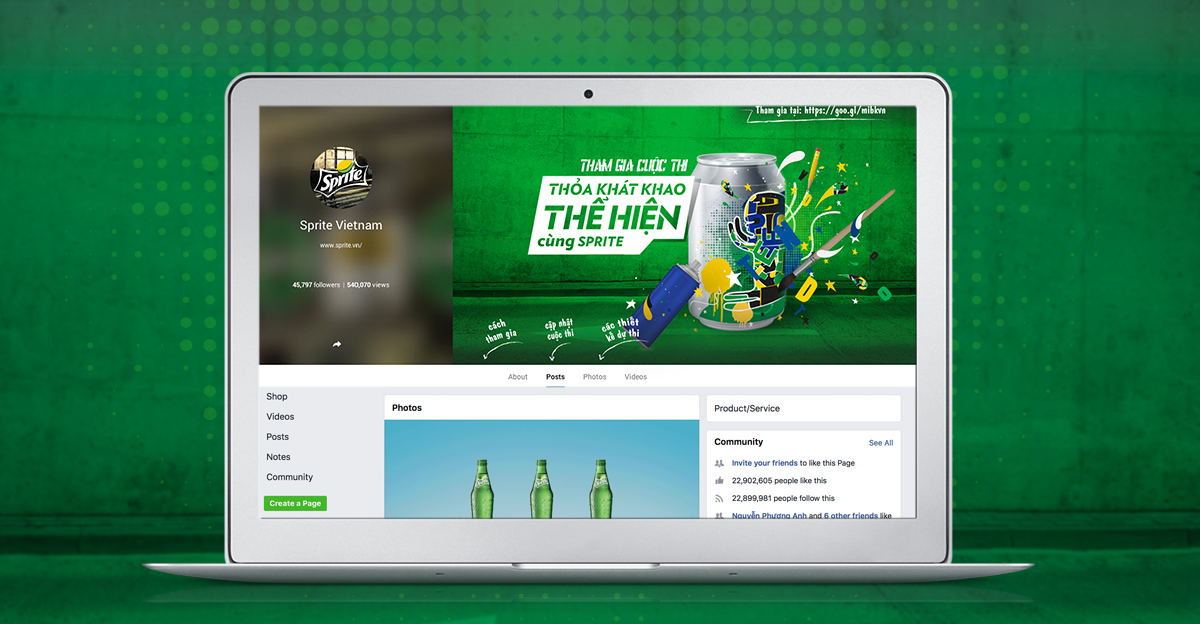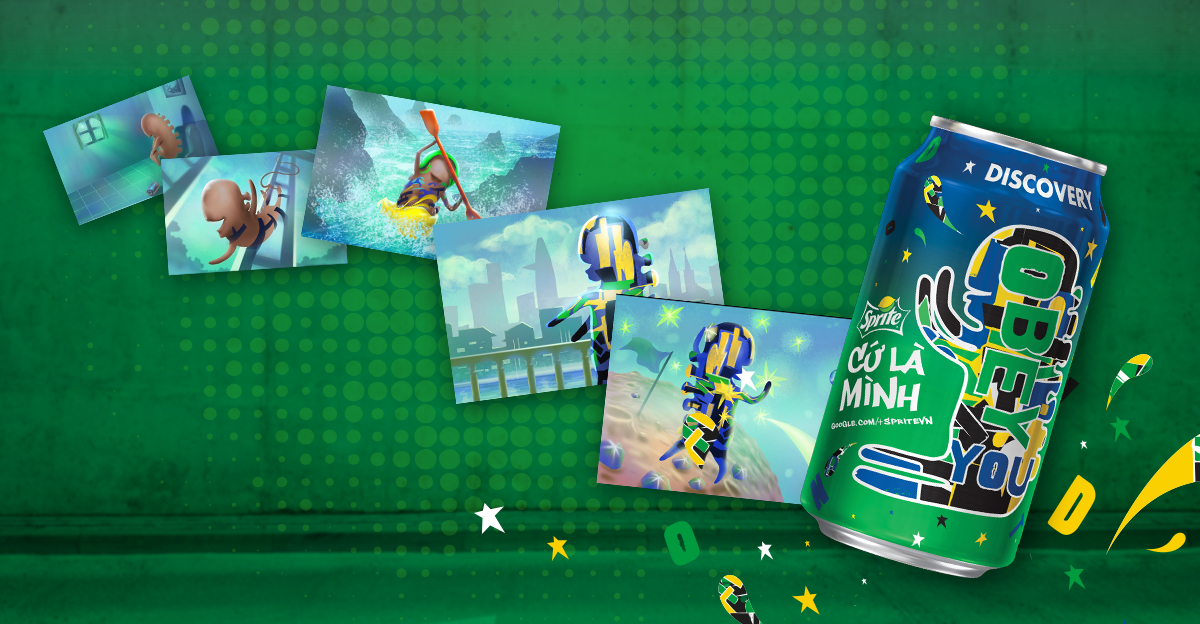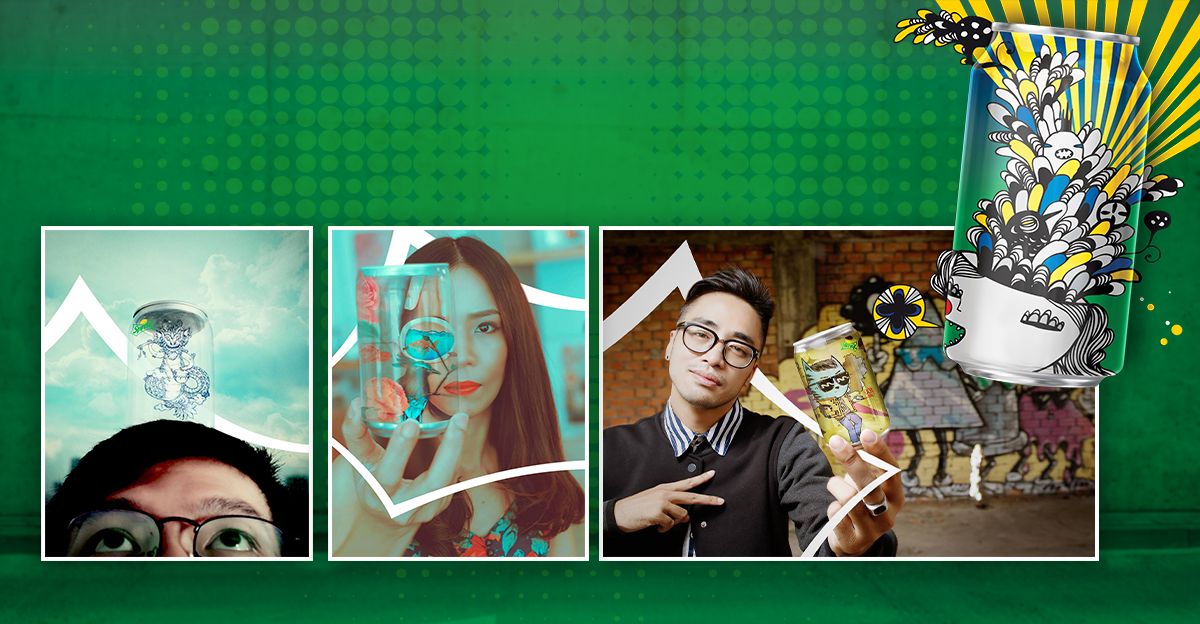 September 11. 2020
SPRITE MAKE A CAN
---
A Package Redesign Contest which encouraged artists to show their own unique individuality. It successfully promoted the brand message "Be Yourself" in the loudest and clearest way.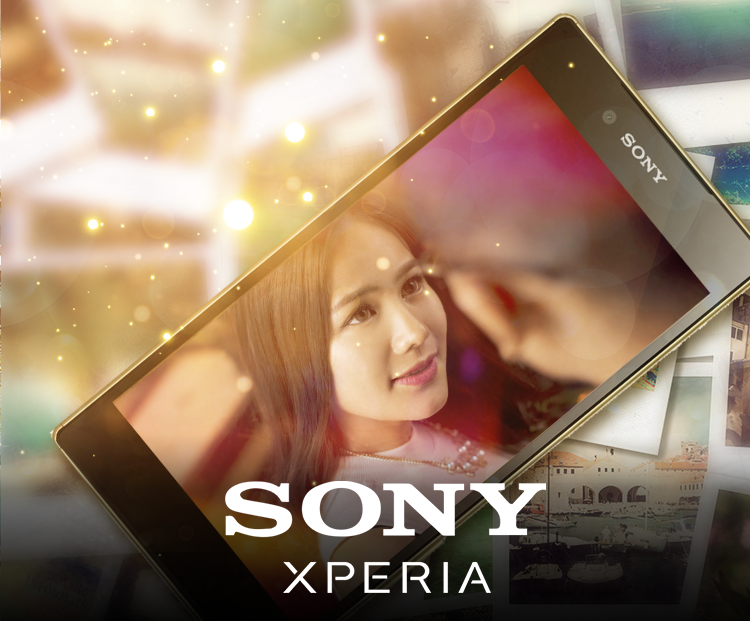 NEWS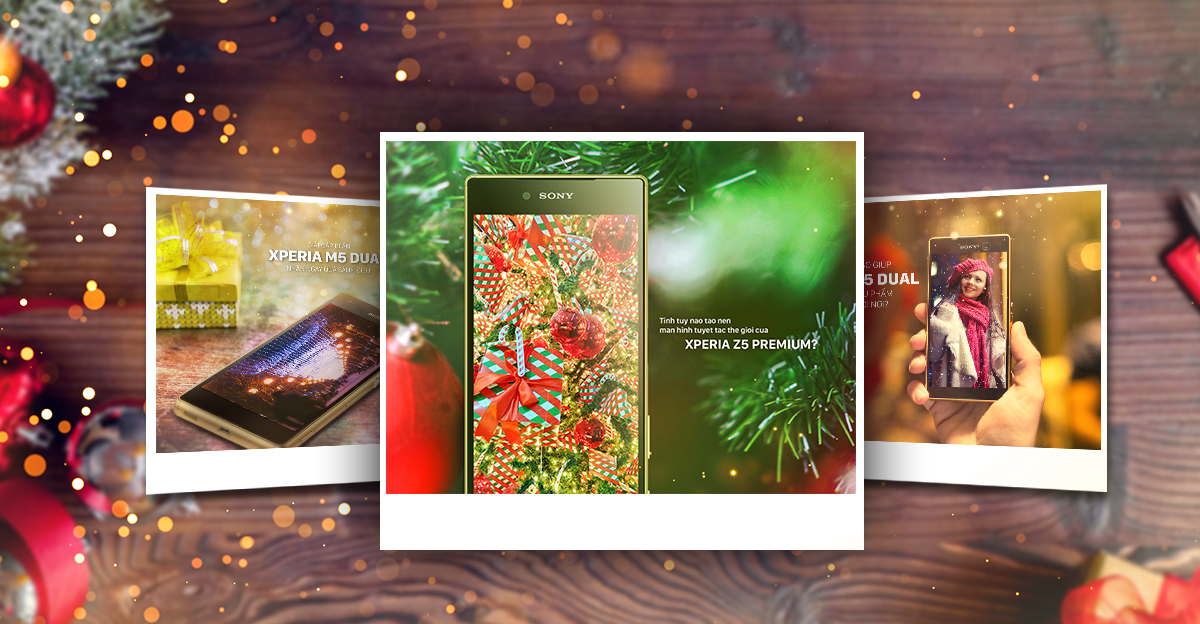 September 11. 2020
SONY XPERIA
---
A far away love story of a friend-zoned couple comes to happy ending thanks to our Sony Xperia unique functions.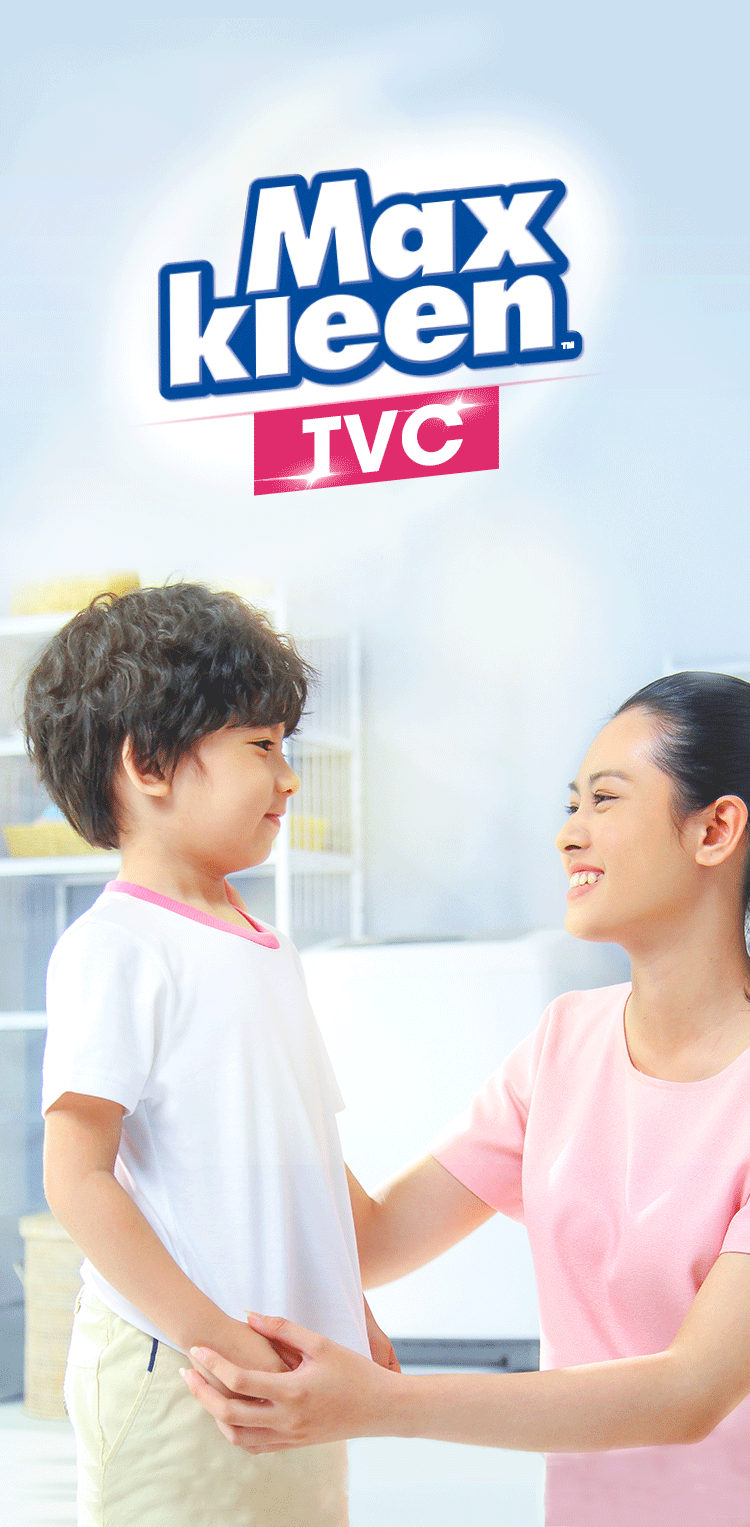 NEWS
September 11. 2020
MAXKLEEN TVC
---
We put the definition of "the standard of cleanliness" to the next level: wash off both dirt and 99,9% of bacteria – committed by the witty expertise Maxkleen Lady.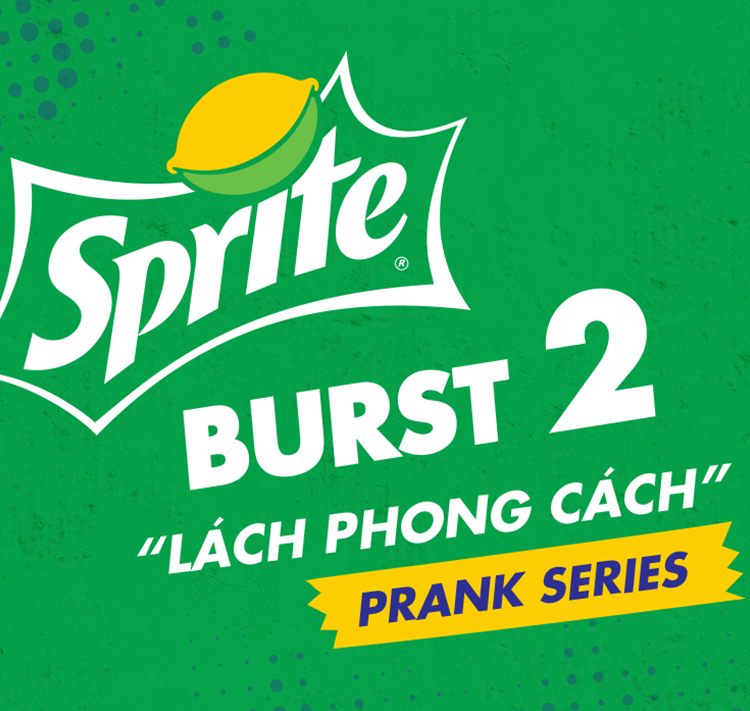 NEWS
September 11. 2020
SPRITE PRANK SERIES
---
We follow up to first our campaign with a series of prank video by giving teenagers "a lemon" to see if they are cool enough to give us "a Sprite".
NEWS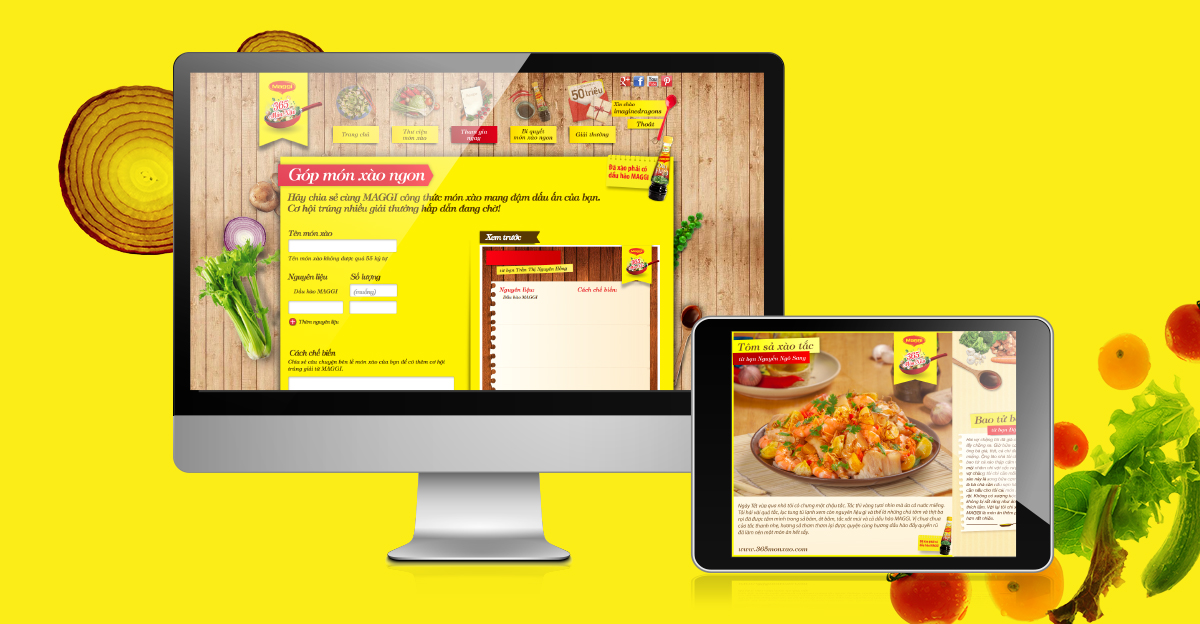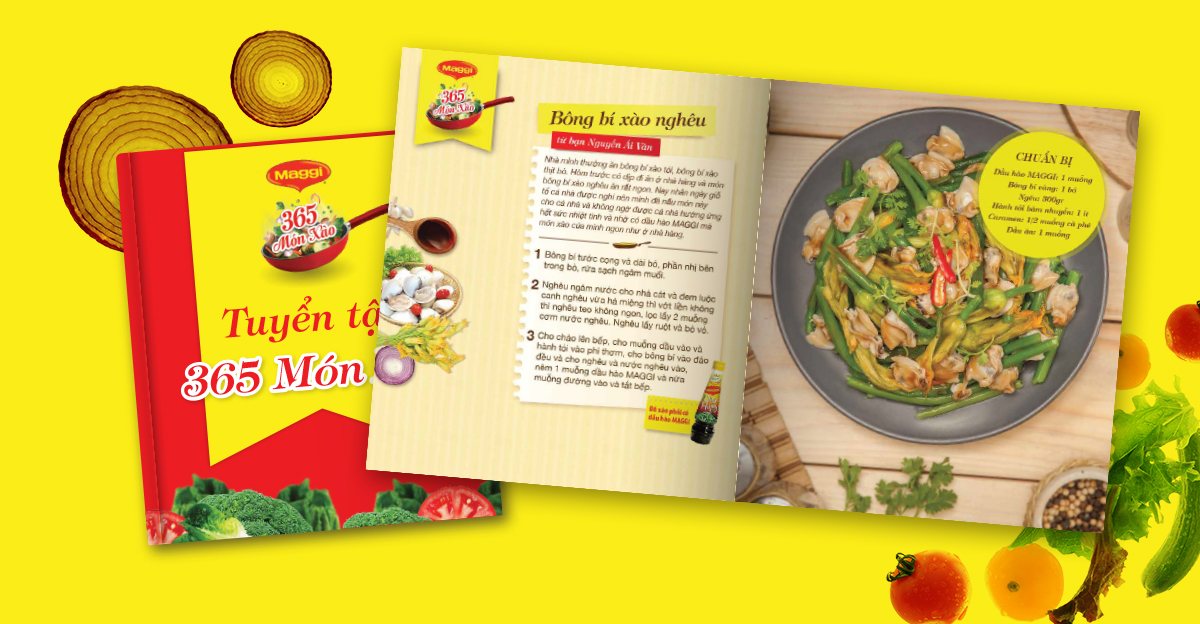 September 11. 2020
MAGGI 365 MÓN XÀO
---
The campaign has successfully create broad reach to consumer, receiving most interests from Vietnamese housewives compared to other big compertitors in the same industry.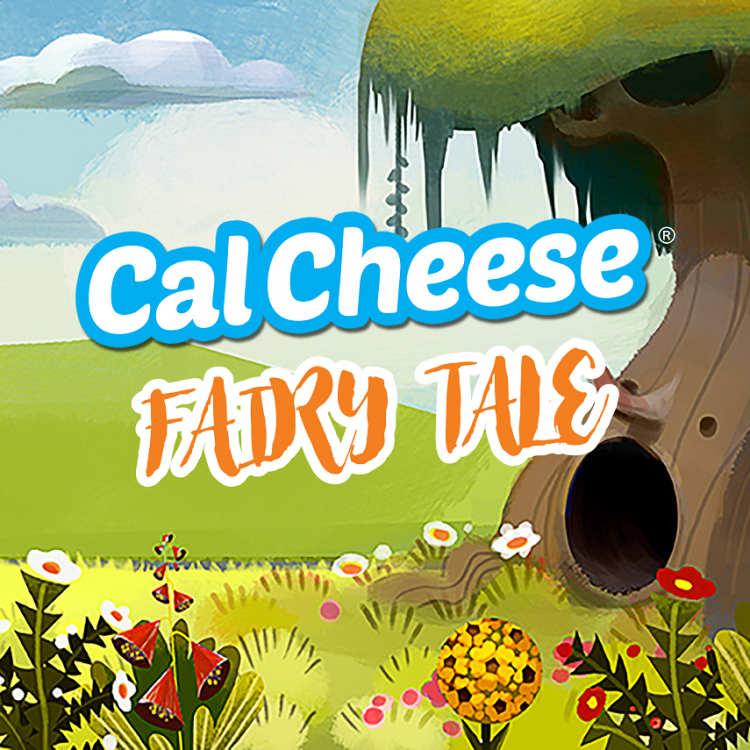 NEWS
September 11. 2020
CALCHEESE
---
We re-told different classic fairytales by an animated series to convey the message "Being tall is good with Calcheese".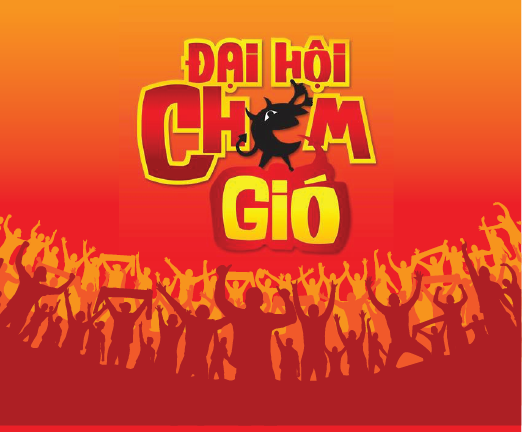 NEWS
September 11. 2020
POCA
---
Positioning as the teenager's chitchat snack, Poca Twisties host the 1st time ever "Bragging Tournament". The concept that was intriguing enough to attract content creators to collaborate with us, but also strong enough to maintain the brand's presence and deliver the brand's message.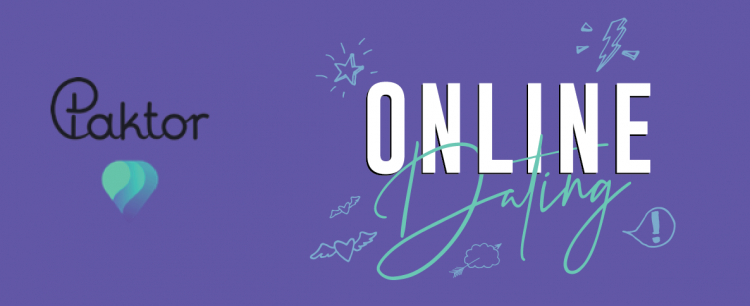 NEWS
September 11. 2020
PAKTOR - SWIPE INTO LOVE
---
We change people mindset about online dating by proving them that true love happens online. 
We first create an unconventional long-distance online love story, between a foreign girl and a Vietnamese boy. Their love journey was told through an anniversary album.
Then, we produced a parody of  a top hit "Forever alone - no more", featuring 2 hot male celebrities. With these activities we recruit people to join Paktor.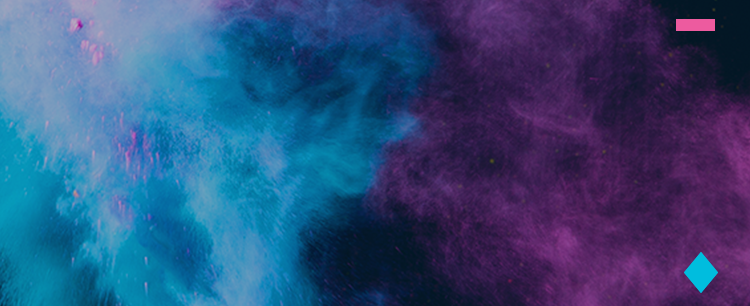 NEWS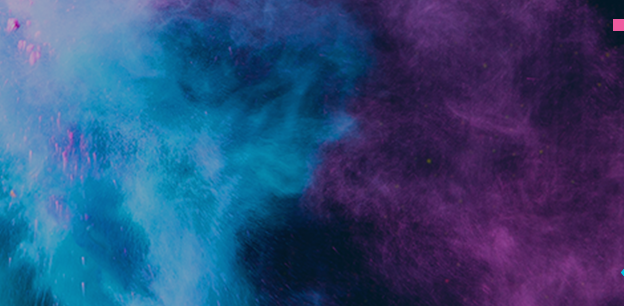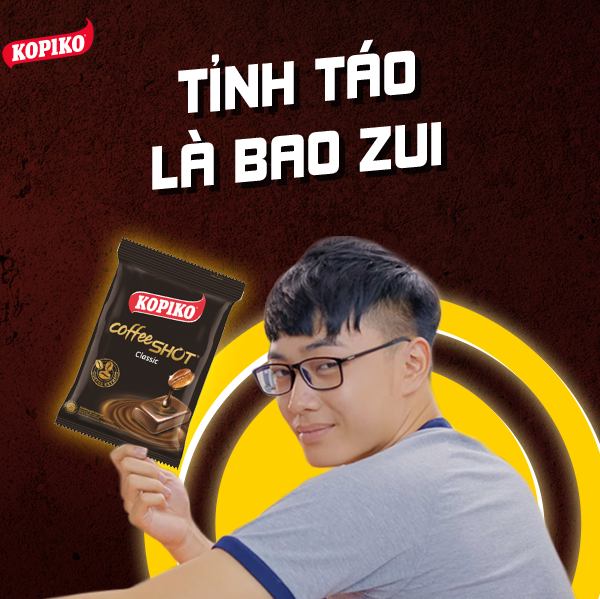 NEWS
September 11. 2020
KOPIKO VIDEO SERIES
---
Kopiko turns every dull moment into exciting moments in our series video.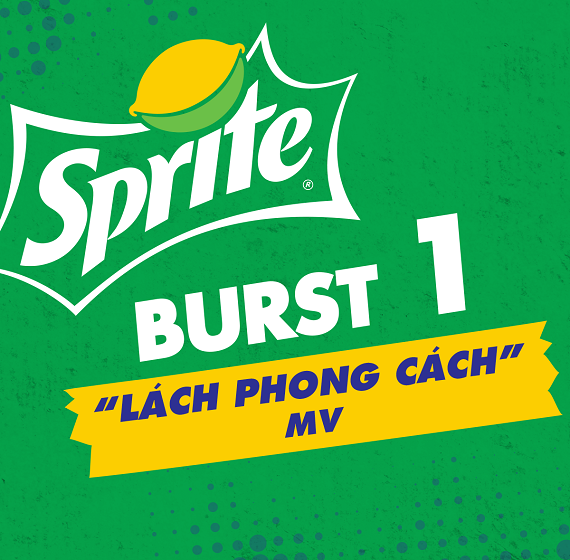 NEWS
September 11. 2020
SPRITE MUSIC VIDEO
---
"When life gives you a lemon, give life a Sprite". And we give life even more by creating a fun music video inspiring teenagers to keep cool and "give a Sprite" to their awkward moments in life.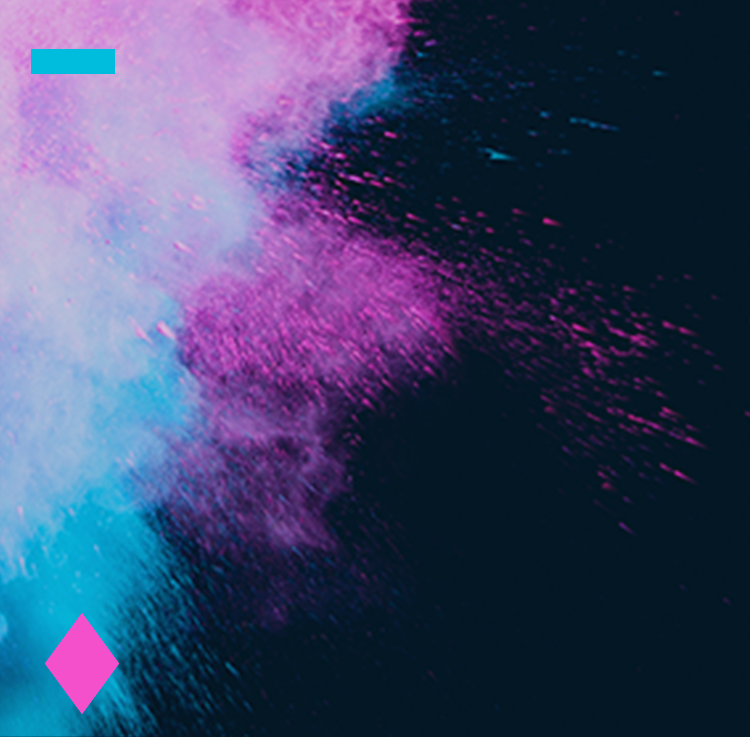 NEWS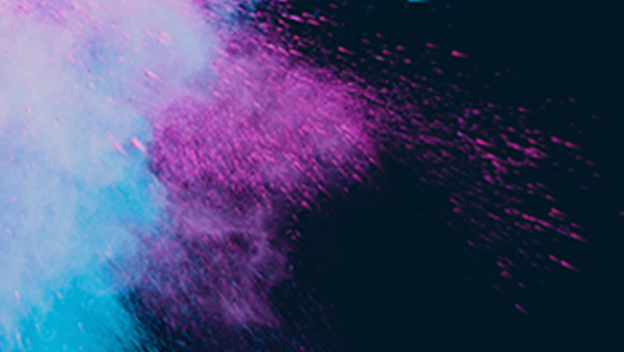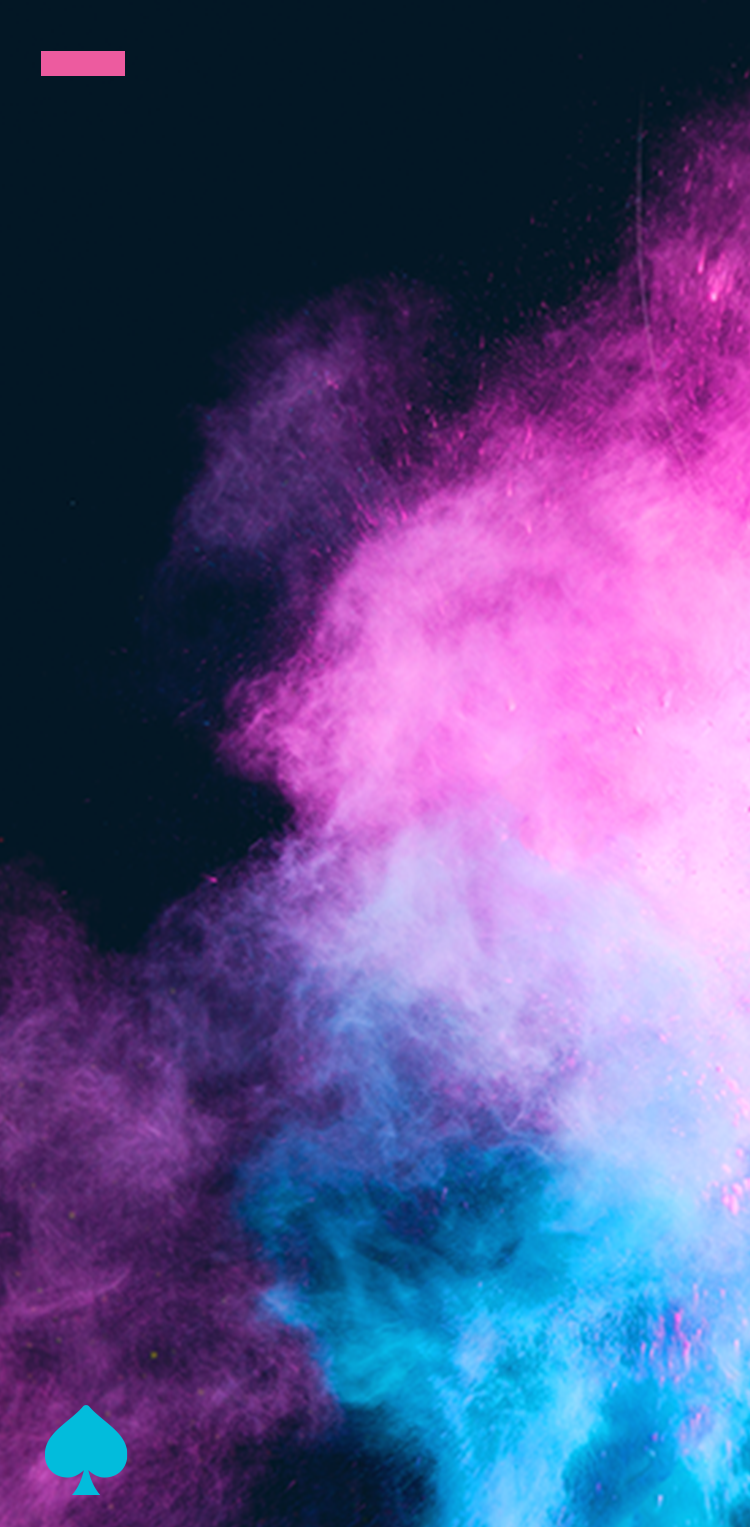 NEWS